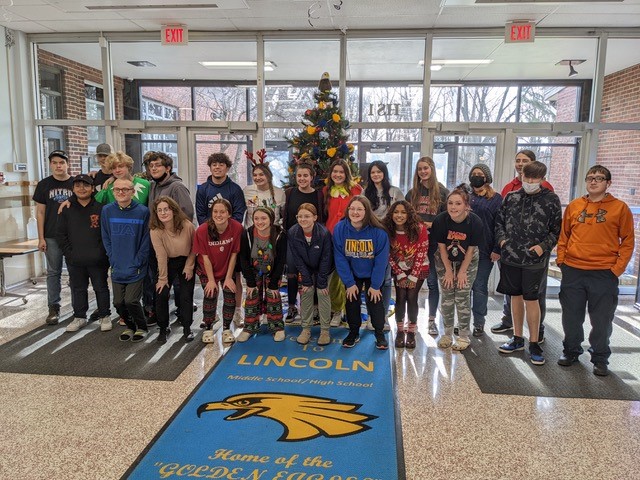 January 11, 2022
Lincoln High School Students Soar Like their Golden Eagle Mascot through Real-Life, Student-Led Golden Eagle Industries, Inc.
By Bill Engle
A new business venture has sprung up in western Wayne County from a surprising and unlikely source.
It is Lincoln Golden Eagle Industries (GEI) Inc., a school-based, student-led, grass roots business that started in 2020 and has exploded with purpose, possibility and opportunity for Lincoln High School students in Cambridge City.
The venture was birthed by Western Wayne Schools officials but has become the prize possession of Lincoln High's student body, allowing them to soar like the Golden Eagle that is their mascot.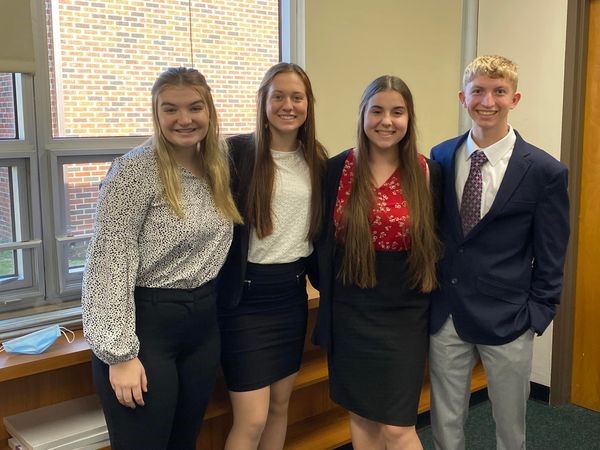 "We wanted to teach students real world skills," said Lincoln High teacher Kevin Munchel, who has general oversight. "We wanted students to learn, to be interested and involved in school. We wanted to light that fire."
The fire has been lit and school officials have noticed an overall improvement in student performance and involvement.
"We've seen an impact on attendance and student performance in their core curriculum," said Renee Lakes, Lincoln Middle/High School principal. "When students experience something like this and have some success it tends to bleed over into other areas.
"We've seen students get more confident, more interested and more involved in school," Lakes said.
Today, GEI students are building things, doing auto and other repairs, woodworking, landscaping, while also organizing, billing, marketing and social media advertising.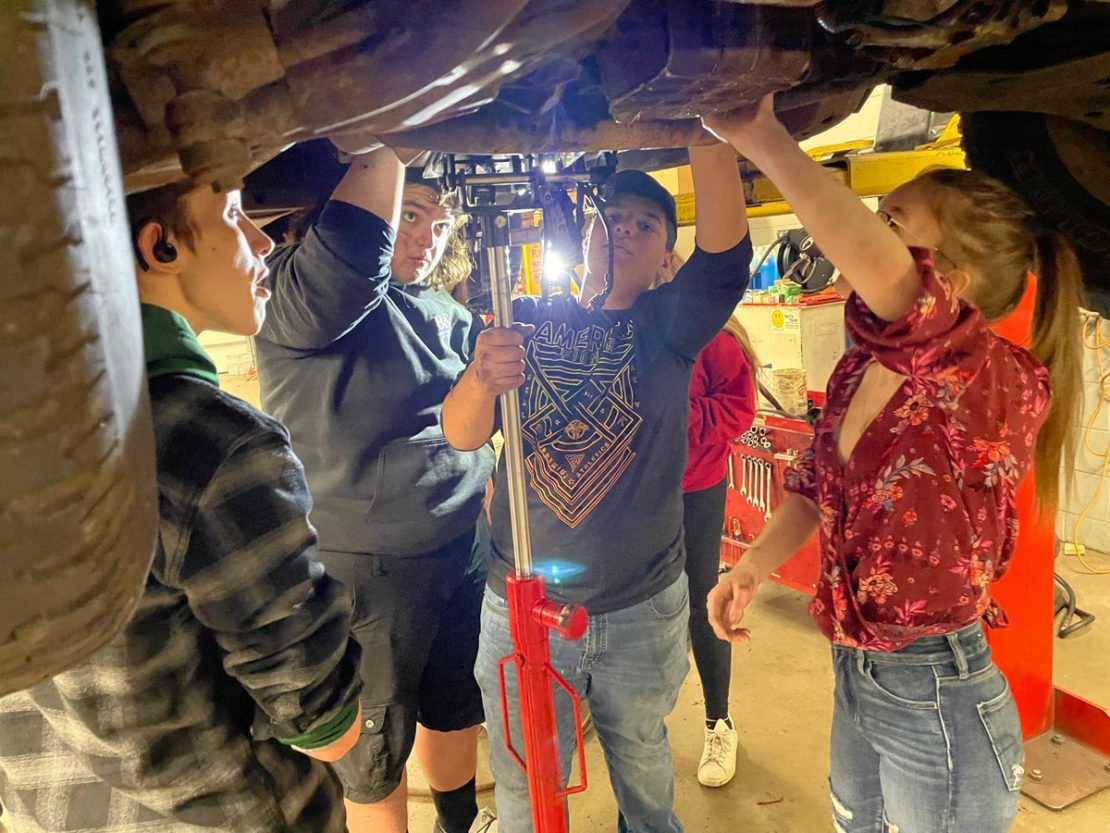 "We recognized that we had a need for this type of training," Lakes said. "Instead of doing fake projects we thought, 'Why don't we start working on real life projects?'"
The concept started with discussions between Lakes, former superintendent George Philhower and Munchel, who was then head of Western Wayne's Board of Education. They sought input from teachers from other departments, including agriculture, auto mechanics, industrial arts and business.
Munchel resigned as school board president, hired on as a teacher and began building the program.
School officials toured other high schools, organized community meetings and talked to leaders of Wayne County business and industry. They started pre-planning in October 2020, figuring on getting started within two to three years.
But students had other ideas. They took over the controls and began looking for projects and opportunities.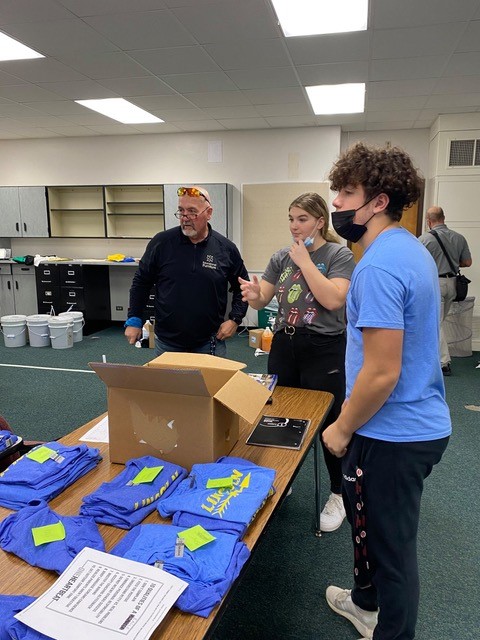 "We wondered if we could start a business," Munchel said. "What we found is that we have all these all-star kids."
"They embraced the idea and have come up with a lot of different ideas and projects," Lakes said.
In less than a year, students made T-shirts for sports teams, for homecoming and as a fundraiser. They have done laser engraving of plaques and trophies, replaned the high school's basketball floor and are building their own business office, darkroom, entrance and reception area.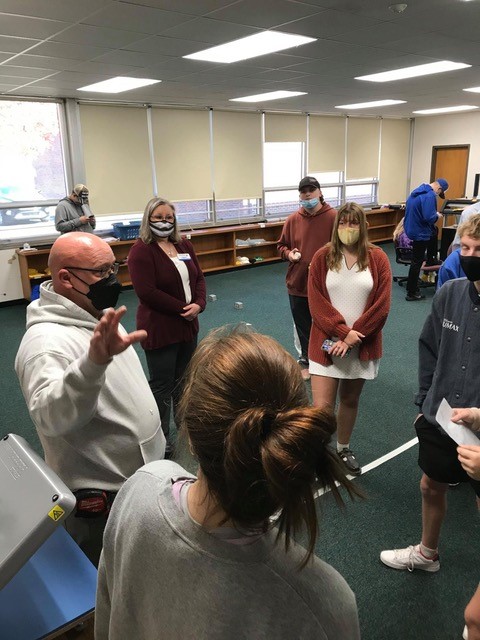 "It's a great opportunity for all our students," said Lincoln High junior Isabella Renaud, who is GEI director of operations. "This has given us real world experience, which to me, is so important. This has had a big impact on my life."
Almost 100 students are involved.
"We've seen a big improvement in our school," Renaud said. "Students want to be involved and help. We've seen students talking more and working together."
"We asked the business community, 'How can we partner with you? What do you need from us?'" Lakes said. "The response from the community has been phenomenal."
Today, Golden Eagle Industries has 182 partners from private business and industry to non-profit and academic groups.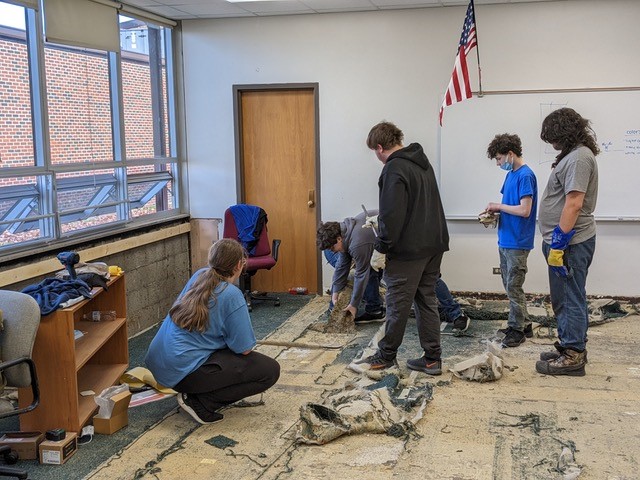 GEI began with $1,200 in school funds and received a $20,000 donation from Jerry Gerard, a local supporter of industrial training. Last year, GEI and Lincoln also secured a $10,000 workforce development initiative grant from Forward Wayne County, the community leadership arm of the Wayne County Foundation. Those funds were made available through the Foundation's Lilly Endowment Inc. implementation grant.
Lincoln Golden Eagle Industries, Inc. now has a registered domain name and trademark and an honorary seat on the Cambridge City Chamber of Commerce Board of Directors.
"I love seeing this passion for what they are doing," said chamber president Beth Leisure. "As an entrepreneur, listening to these kids talk about how to start a business, it's amazing."
The GEI staff includes a student sales manager, a social media manager, director of marketing and human resources and heads of landscaping, auto mechanics, engineering, graphic design, and billing.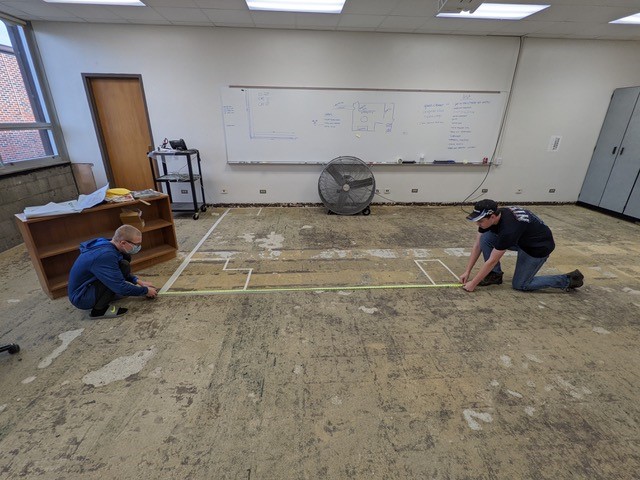 Their goal is to make GEI self-sustaining and eventually set up a scholarship for other students.
Carter Wright is a Lincoln High junior and service manager for GEI's auto department.
"I like that I'm doing what I like to do, working on cars and working in the shop," Wright said. "It gives me valuable experience so I can go out in the world with a better sense of what I want to do.
"For me, it's a great learning experience," he said.
Find out more about partnering with Golden Eagle Industries by contacting Kevin Munchel.