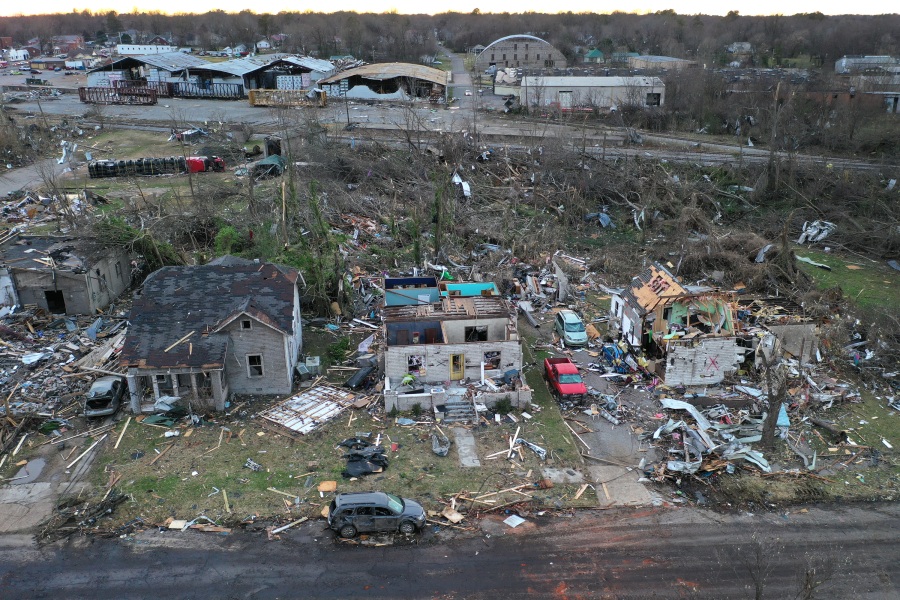 February 1, 2022
Everybody Just Pitched In: Donated Toys and Supplies Sent to Tornado-Ravaged Mayfield, Kentucky
By Bill Engle
Doug Borgsdorf was driving to the Primex Plastics plant in Jasper, Tn., on Dec. 11, 2021. The Richmond man, business unit director of Richmond's Primex Plastics, could have flown but opted to do the 7-hour drive from Richmond instead.
The airwaves were buzzing with news of tornados that had devastated portions of Kentucky, including the town of Mayfield, a rural community of 10,000. The news was grim, a frightening backdrop as Borgsdorf left Ohio. The tornado had devastated Mayfield, killing eight, leveling hundreds of homes and leaving 600 homeless.
Suddenly there was the sign: "Welcome to Kentucky."
"I knew at that moment that we had to do something for those people," said Borgsdorf.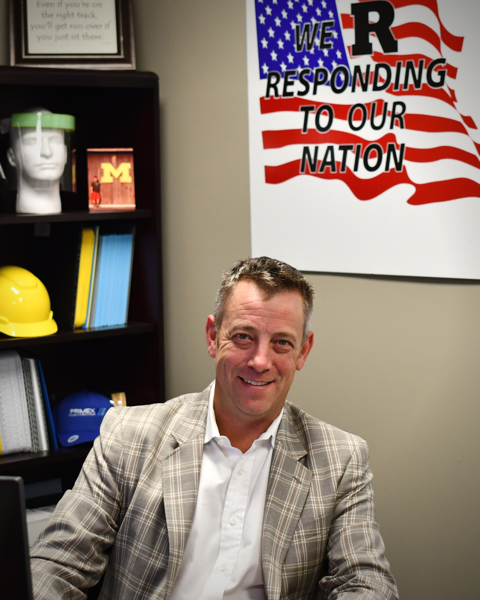 In that instant, though he would realize it only later, Borgsdorf set in motion an effort that sent Christmas cheer along with love, hope and support from Wayne County to Mayfield. Over the next three days, Borgsdorf brought together business and community leaders and people from all walks of life. Using Primex employees' skill at logistics and trucking, Wayne County sent four semis full of supplies — and possibly most importantly — Christmas presents of toys and gifts for the children, south to Kentucky.
"We wanted the kids of that community to know that Santa was still there and was still thinking about them," Borgsdorf said. "We wanted that community to know they had friends to the north."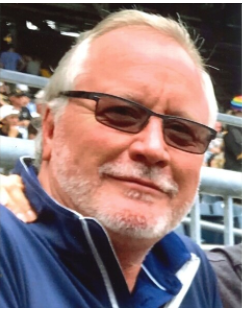 On that December day, as Borgsdorf steered his car to Mayfield, his cell phone jangled. It was Bruce Upchurch, a friend who was owner of B&F Plastics in Richmond.
"Are you hearing this about Kentucky? We've got to do something," Borgsdorf remembers Upchurch saying. "Bruce said, 'What can I do? I want to help. You call me,'"
Borgsdorf wheeled into Mayfield and was awe struck.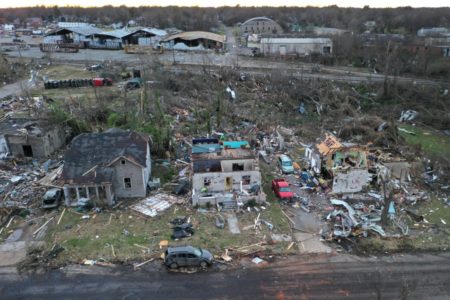 "The pictures we've seen in the media don't come close to explaining the devastation," Borgsdorf said. "It was horrific. I have never seen an entire town almost completely wiped off the face of the planet."
Sadly, Upchurch died Jan. 2 but, days after the tornado struck, he paid for a semi load of water to send to unknown friends in Mayfield.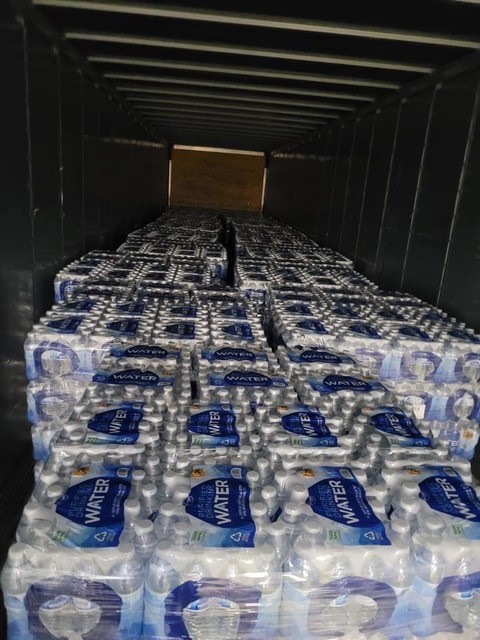 "We had water but I knew we could do better than that," Borgsdorf said. "Bruce and I talked every day. He just kept saying, 'What else do you need? What else can I do.'"
"Bruce had a big heart," said Justin Scheiben, vice president of sales at B&F. "His giving was a small but important part of the person he was. He never wanted any type of recognition. He just wanted to help where and when he could."
Donations filled bins every day. Business leaders called. Hoosier Container offered boxes, Blue Buffalo offered pet food and feed of all sorts. Integrity Metals donated $1,000 that Primex volunteers used to buy gift cards. Gateway Hunger Relief offered a half truck load of supplies.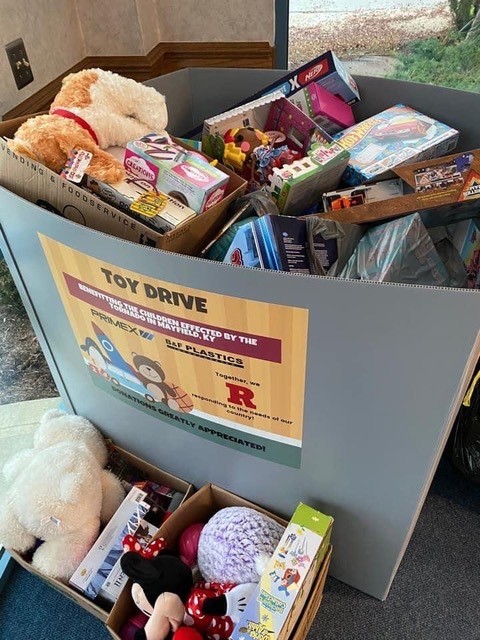 "It energized me," Borgsdorf said. "It's right before Christmas and everybody is busy, businesses are short-staffed. But then this happened. It told me that when we all come together and act as one we can do a lot.
"The lesson for me is to not stop having faith in the energy and goodness of our community," he said.
Workers at Primex set up drop-off points for donations, took up collections and built bins to accept donations and pallets to transport the goods to Mayfield.
"Primex as a whole is all about family and community involvement," said plant manager Todd Gray. "The devastation hit home with a lot of people here. Doug drove it but our employees really responded."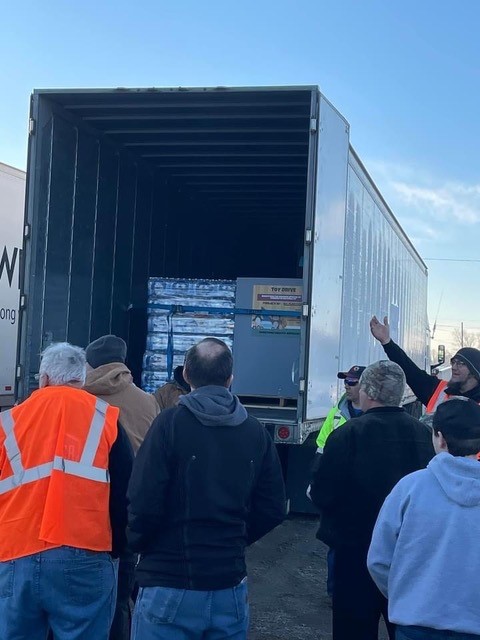 "Everybody just pitched in," said Primex digital marketing coordinator Kayla Clevenger. "We were going to go (to Mayfield) on a Friday but the donations just kept coming in so we waited."
Borgsdorf and his friend Brad Smarelli, owner of Smarelli General Contractor in Richmond, accompanied the first load. Primex driver Matt Jenkins took that load and was so moved that he insisted on making every subsequent trip. He drove down, drove back, grabbed some sleep and then took the next load.
"Matt was pushing. He told us he was doing all the runs," Borgsdorf said.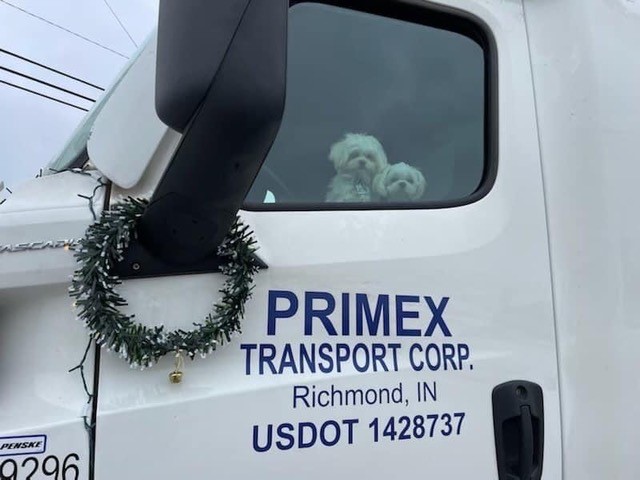 Primex employees decorated his semi with wreaths and Christmas lights that blinked all the way to Mayfield.
"When we got there and the volunteers saw it was toys and supplies they got choked up, I got choked up and our driver got choked up," Borgsdorf said. "Our thanks was a hug, which was all we needed anyway."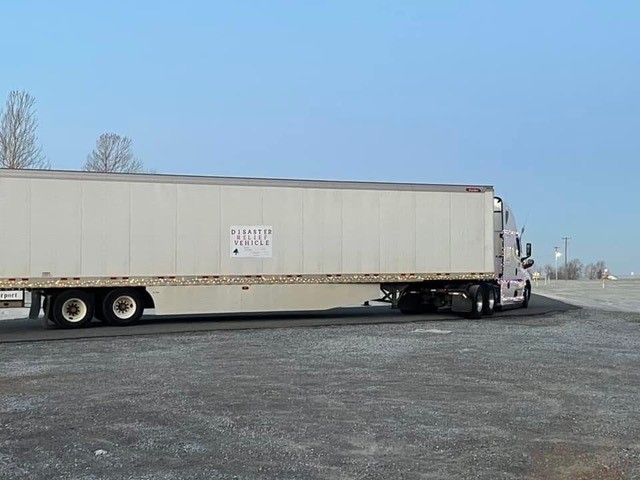 Bruce Upchurch's legacy of generosity, Primex Plastics, many other Wayne County companies' and citizens' willingness to donate their time and effort to help others is what makes Wayne County so special. When there's a need for help, strangers become family.