August 13, 2018
Learning sustainability: Cope Environmental Center shares lessons with local businesses
Just over a year ago, a new building opened in rural Wayne County near Centerville.
A most unusual building.
A building constructed with materials that meet rigorous environmental standards. A building that produces all the water and energy it uses and contributes nothing to the county landfill.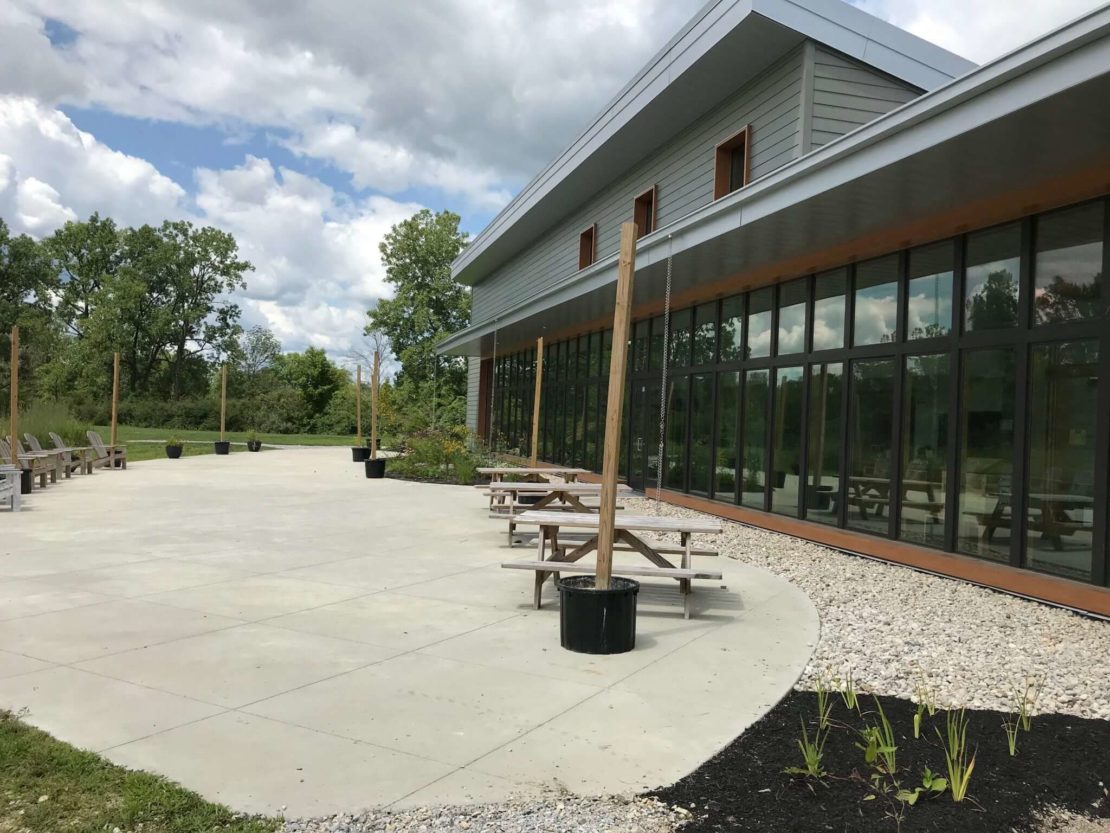 A building with aspirations.
Staff members at the Cope Environmental Center (CEC) are busy compiling data about the first year of operations in their new education building in hopes of it becoming a fully certified Living Building – one of just over a dozen in the United States and some 20 around the world.
But Cope's aspirations are local as well.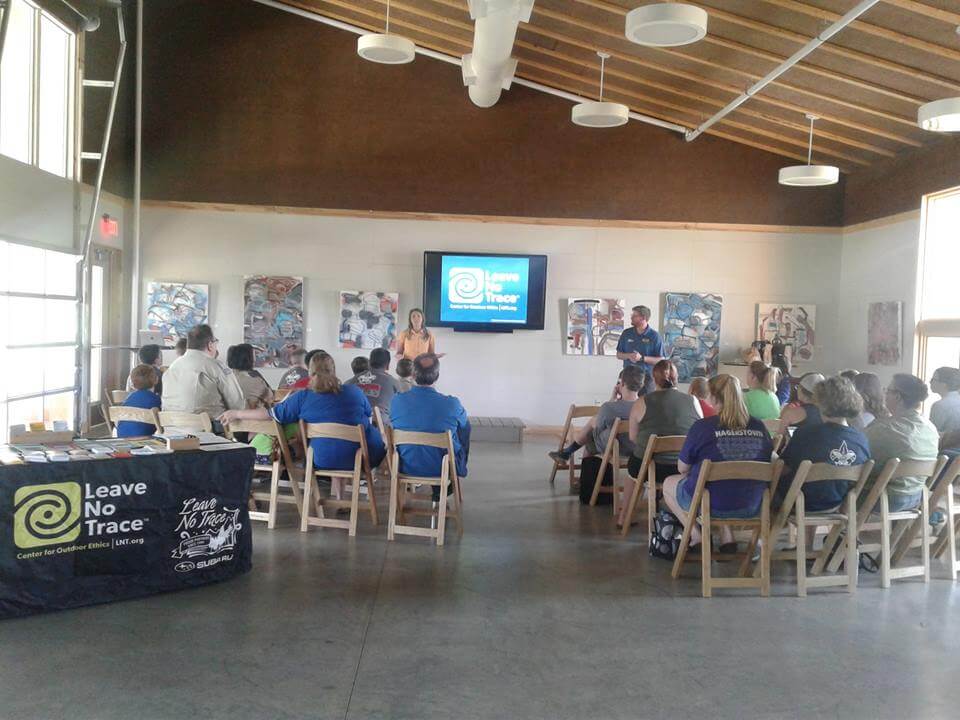 The staff wants to share what it has learned in the process of creating and maintaining its building.
So – among many other efforts – it is introducing Business Environmental Audits.
CEC Sustainability Coordinator Regan Lowring will consult with business leaders about their environmental goals and assess the company's current situation, then present possible options for the future.
Lowring will describe the process in more detail from 7 to 9 p.m. Aug. 16 as part of CEC's Attainable and Sustainable series at the center, 1730 Airport Road in Centerville. The presentation is free and no reservations are required.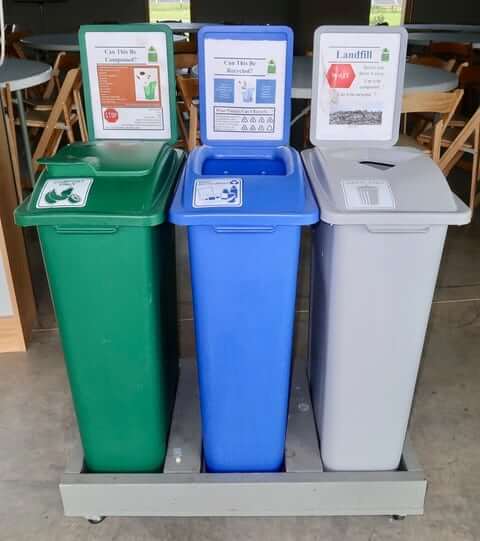 The audit service was inspired in part by a request from Kate Barber, director of Richmond's Innovation Center, soon after she started her position in April of this year. Her previous job was in Williamstown, Mass., home to a Living Building on the campus of Williams College. Barber knew that staff at the Williams building acted as a community resource, so she decided to take her concerns about waste management to the CEC.
Barber and Lowring walked around the Innovation Center together, Barber pointing out the single recycling bin and plethora of waste baskets. Lowring responded with practical suggestions such as moveable composting/recycling/landfill waste stations like one used at CEC, as well as pointers for everyday savings on energy.
"If we tracked energy use like we do money, we might be a little bit more thoughtful about what we're doing," Barber said.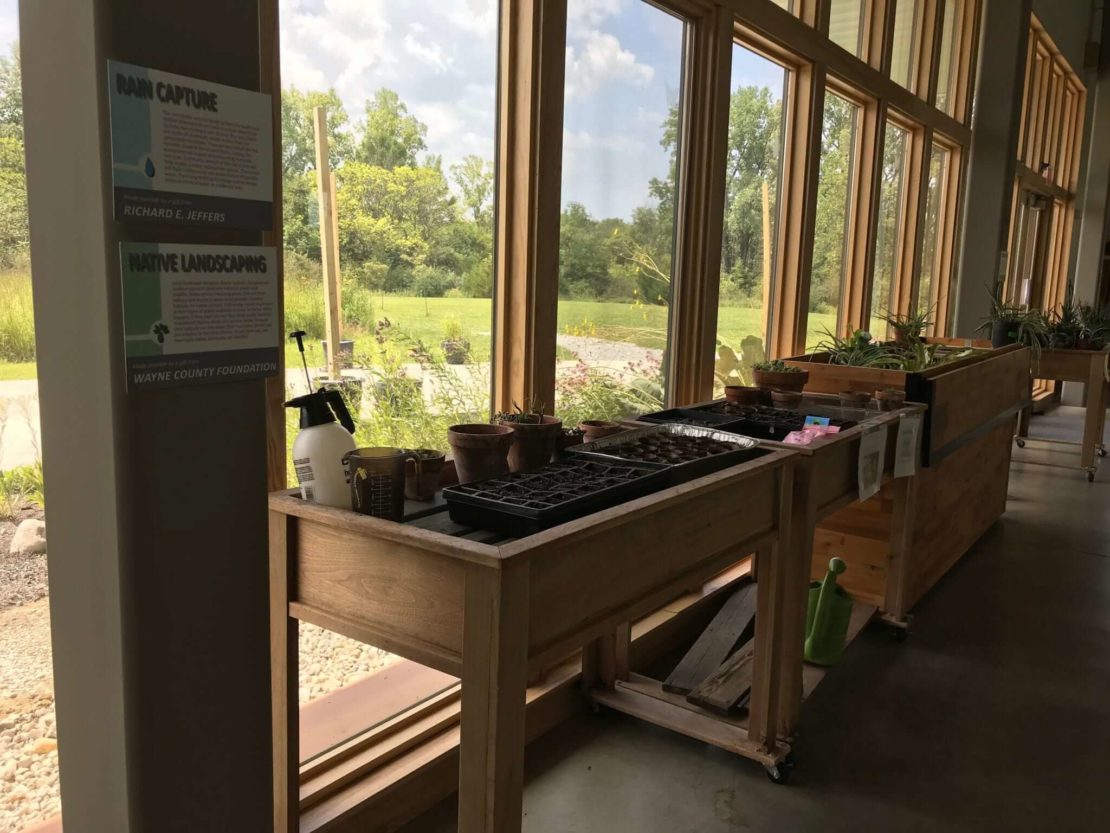 Generating that thoughtfulness is especially important, she said, in the Innovation Center, which houses and provides co-working space for small businesses as they get their start. "If we can illustrate sustainable practices here, it might influence these businesses as they become independent."
Audit services are available at no charge to non-profits. For other businesses, the cost depends on the range of the audit. Energy and water use audits are $100 each. A waste audit is $150. All three are available as a $300 package.
Lowring stresses that his findings come in the form of options, not mandates. It's not about good and bad practices, he said, as much as the cost benefits of changing one's way of handling energy, water, and waste.
"There's a cash cow in … sustainability," said Lowring.
Business leaders will get information about what their current practices use in terms of both money and carbon dioxide output, along with similar data about possible alternatives, including the up-front cost of those alternatives and how long it would take them to recoup those costs.
"We're trying to look at it from the business point of view, not the nature center point of view," said CEC Development Director Kaitlyn Blansett.
To understand what kind of information CEC will have available for businesses, it's necessary to consider exactly what a Living Building designation entails.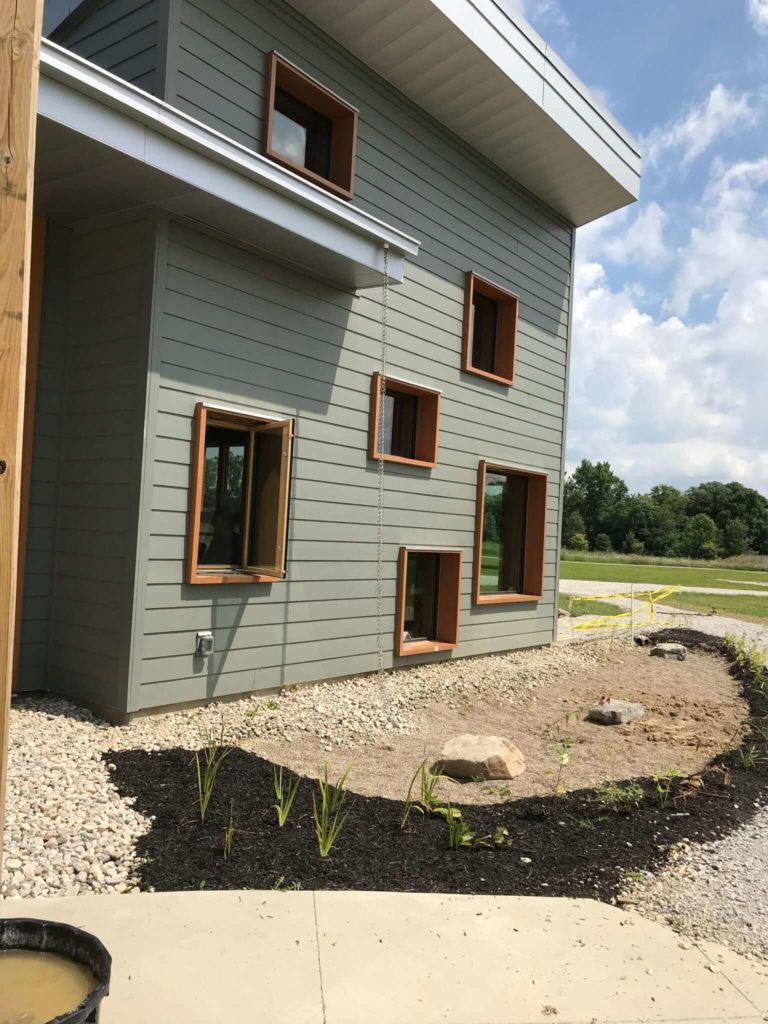 The Living Building Challenge is an effort by the International Living Future Institute to promote the construction of self-sufficient, healthy, beautiful spaces that connect occupants to light, air, food, nature, and community, according to the institute's website.
The challenge is conceived as a flower with seven petals.
The main petals involve water, energy, and materials. The Water Petal requires the facility use on-site water (wells and/or storm water) to meet all its consumption needs. The Energy Petal requires buildings to rely solely on renewable forms of energy year-round. CEC has information about solar panels, geothermal energy, insulation, passive solar heating and light, efficient appliances and more.
Perhaps the most informative aspect of the challenge for local businesses is the Materials Petal. Every material used in the CEC building was researched to make sure it is free from "red list" toxins such as formaldehyde. In fact, all ingredients are known for everything in the building, down to the smallest screw.
In addition, the origins of those materials must be researched. Were they manufactured in the United States (or in the home country of the building in question) and could they be transported from within a desirable distance?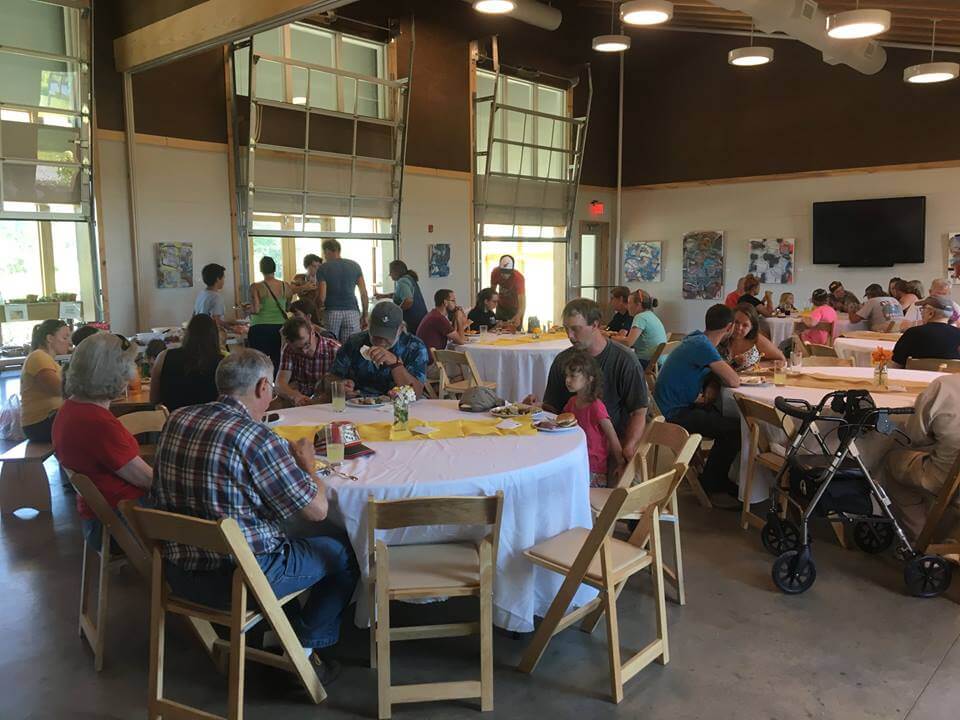 In the process of compiling this research, CEC staff amassed tons of regional information of potential use to businesses. As the center works on collecting data for possible Living Building certification, that information is kept up to date and accessible.
The remaining petals in the Living Building Challenge are Site (for each square foot occupied by the building an equivalent amount of land must be protected in perpetuity), Health (access to fresh air and sunlight for all occupants), Equity (access for all to the property and to views of nature – hence, the unusual windows in the CEC classroom), and Beauty.
CEC will find out in 2019 if it has earned the Living Building designation, but former CEC Executive Director Alison Zajdel said – while of course she hopes for a successful result – the most important thing is how the process required to meet the challenge fits with CEC's overall mission to promote sustainability and provide nature-based programming.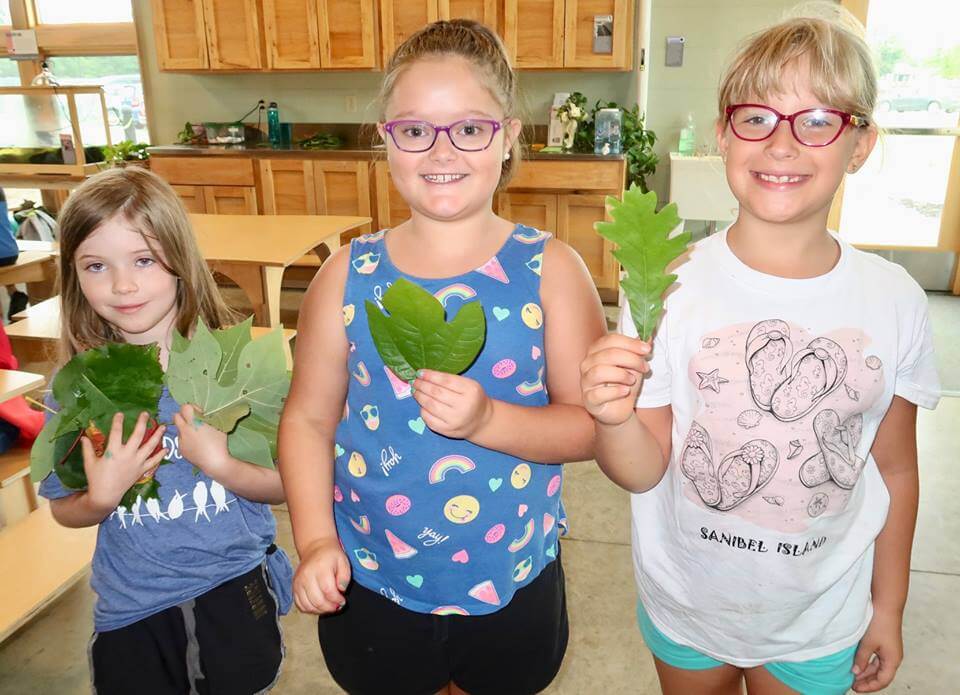 "The environment is desperate for some attention and for somebody to invest in it," said Zajdel.
The CEC was founded in 1992 on the former farm of science educators Jim and Helen Cope. The family home served as an office, but by 2005, it was clear that more space was needed than the house and outbuildings could supply. Feasibility studies began just before the market stalled in 2008. Zajdel said that delay allowed the CEC board to explore many options and set priorities. Architect Kevin McCurdy, designer of the education center, introduced the board to the Living Building Challenge.
From the onset, the challenge seemed what Zajdel called very "Cope-like." But it was going to require some major fundraising.
"Green buildings, you are investing a lot of money up front," said Zajdel, "in order to be paid back later." The most expensive items, she said, have the greatest potential payback.
Zajdel became executive director in July 2012, the same time fundraising kicked off. Much of the more than $1.8 million cost of the building was in hand by the time of its April 2015 groundbreaking.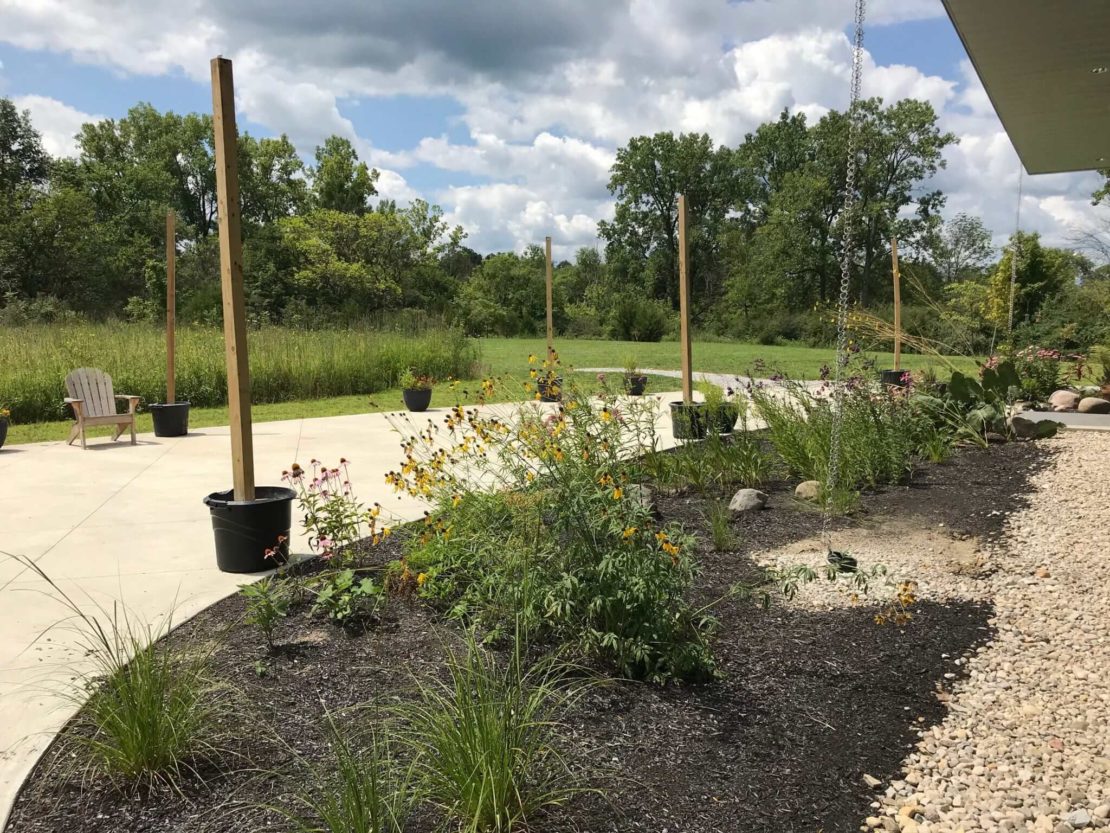 The Sustainable Education Center was completed in 2017, though fine-tuning continues.
"It was a really complicated construction process," Blansett said.
So now they want to make the thousands of complicated lessons learned available to others in the community.
Sustainability isn't just for the rich, Lowring said.
Blansett agreed. "You can do it too," she said.
Live tours of the building can be arranged during business hours, 9 a.m. to 5 p.m. Monday through Friday. Call (765) 855-3188. For more information about Business Environmental Audits, call Regan Lowring at the same number.
Learn more about the Living Building Challenge.