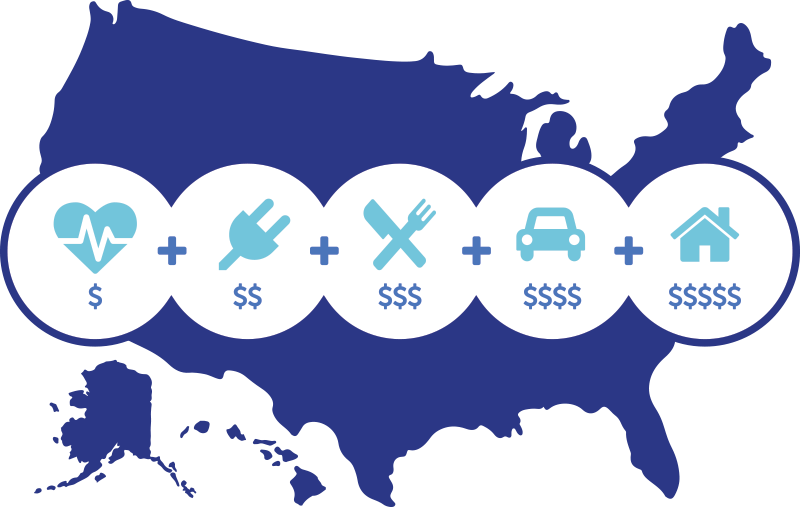 July 20, 2018
Participation in the Cost of Living Survey Pays Off
Our low cost of living is paying off for us. We recently appeared in two national rankings: Cheapest Small Towns in America and U.S. Cities where $1 Million in Retirement Goes the Furthest.
The EDC of Wayne County has participated in the Council for Community and Economic Research's (C2ER) Cost of Living Survey for several years to not only say we have a low cost of living but be able to back it up with data.
At least two to three scheduled times a year, in all kinds of weather, the EDC's office manager, Alaina Geres goes shopping. But she's not buying, she's looking for the cost of designated items from a list provided by C2ER. The list includes everything from a specific brand of shampoo to pants, to the cost of a teeth cleaning, or going to a movie. Alaina submits the data she collects and C2ER ranks us against the other participating cities in the survey. Consistently we appear in the top 5 of least expensive urban areas.
Participating in the Cost of Living Survey allows us to back up our low cost of living claim with data which we provide to companies who are looking to either locate or expand in our community. But it also pays added dividends as our participation leads to being included in national rankings associated with positive news about our cost of living.