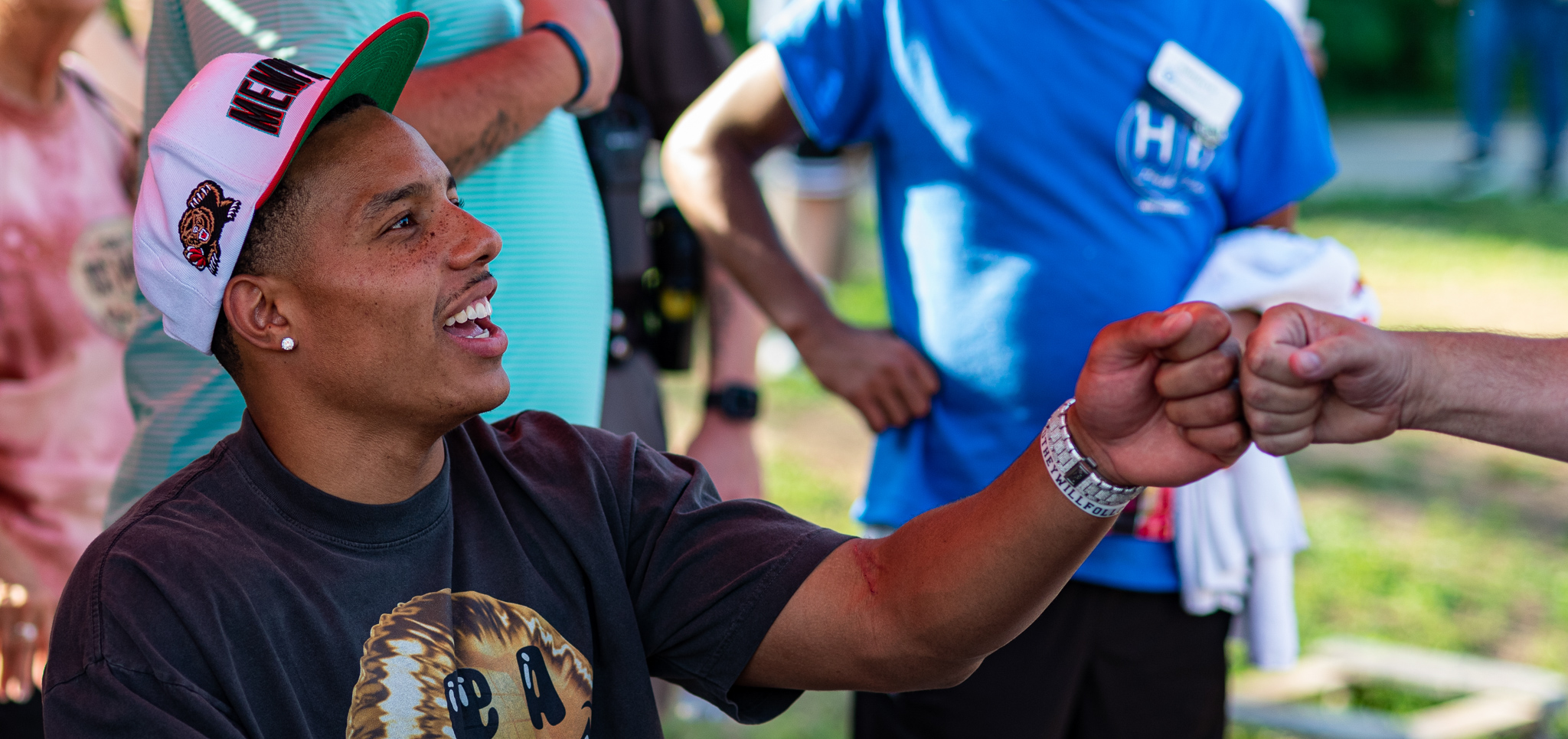 August 24, 2022
Desmond Bane Comes Back to Give Back
Written by Bill Engle, Photography by Josh Smith
Desmond Bane came back to his hometown, looking the part of a superhero.
The 24-year-old Bane — tall, muscular, yet angular, and handsome — returned to the scene where it all began, where the fire was lit and began burning in his soul.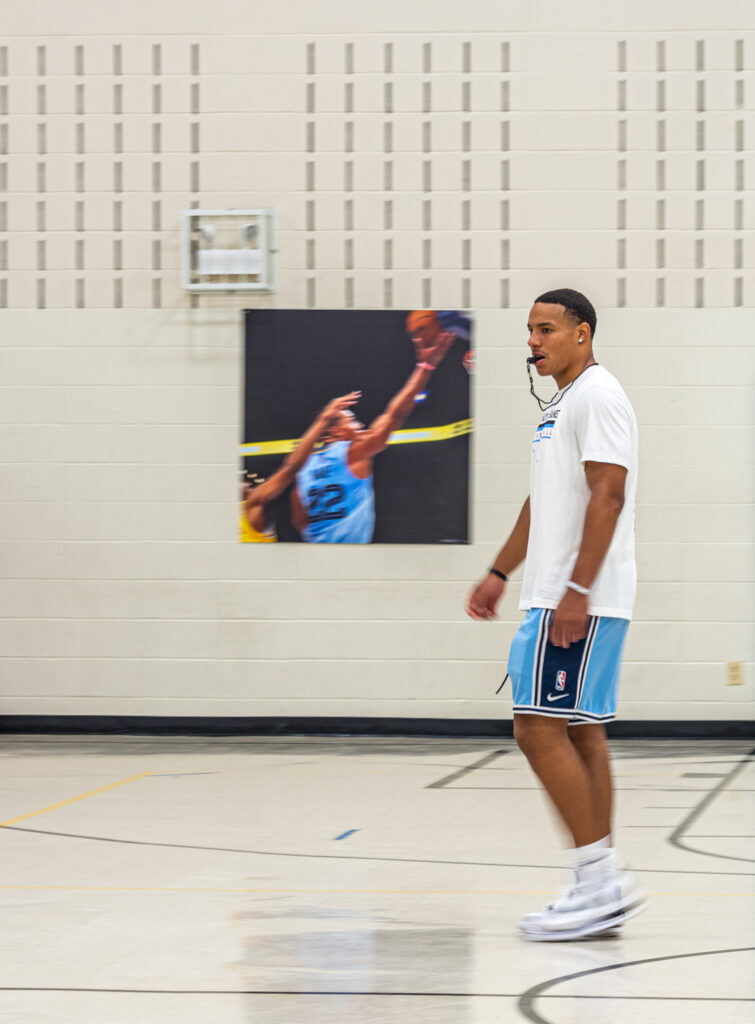 He came to give back, to remember the help, the encouragement and support of a community of family, friends and peers; to try to light that fire in the young people who would gather for four days of youth basketball at the Boys and Girls Club of Wayne County in Richmond.
"When I was growing up I wished I had these opportunities, to reach out and be touched by somebody who was on his way," Bane said. "But I learned my lessons. It made me hungry.
"Now is my time. I'm thankful for the opportunity to come back here and reach out to these young people," he said. "I hope I can inspire any or all of these kids to walk in my footsteps."
Bane is now an up-and-coming star with the NBA's Memphis Grizzlies, a top 3-point shooter and a member of the leagues Rising Star All-Star team. He is a mainstay on an NBA team set for great things. It all began in Richmond and at the Boys and Girls Club where, as an eager third grader, he met and was coached by Josh Jurgens.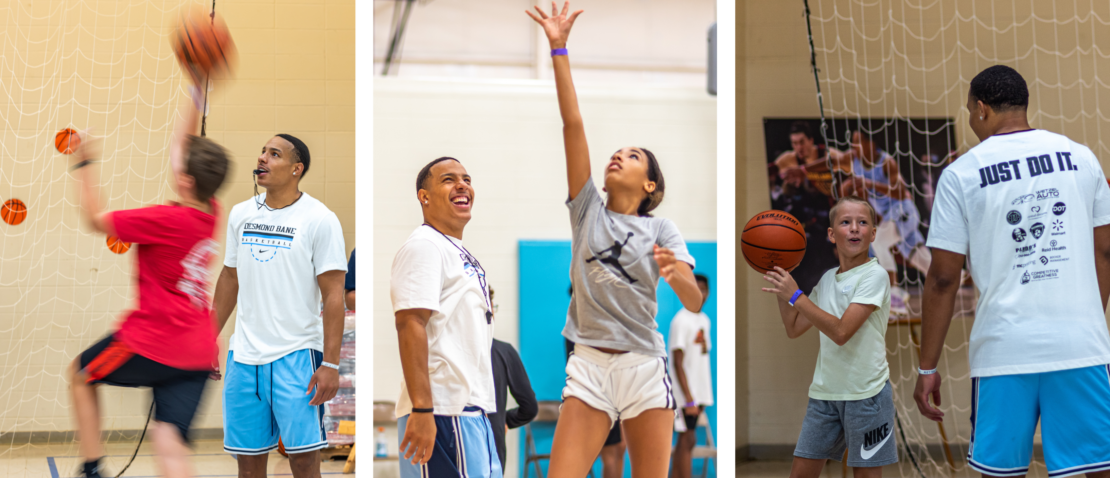 Jurgens saw something in Bane, the desire to listen and learn, the will to improve.
When Bane was ready for high school, Jurgens became head basketball coach at Seton Catholic High School in Richmond. That made Bane's decision to attend Seton an easy one. Bane went on to lead his team in scoring and became the leading scorer in Wayne County basketball history.
He then starred for four years at Texas Christian University before being selected in the first round of the 2020 NBA draft.
Jurgens attended portions of the youth camp, remembering the eager freshman who grew into an accomplished and record-setting senior.
"Coming back here to do this camp for the young people of our community just shows the kind of person he is and always has been," Jurgens said.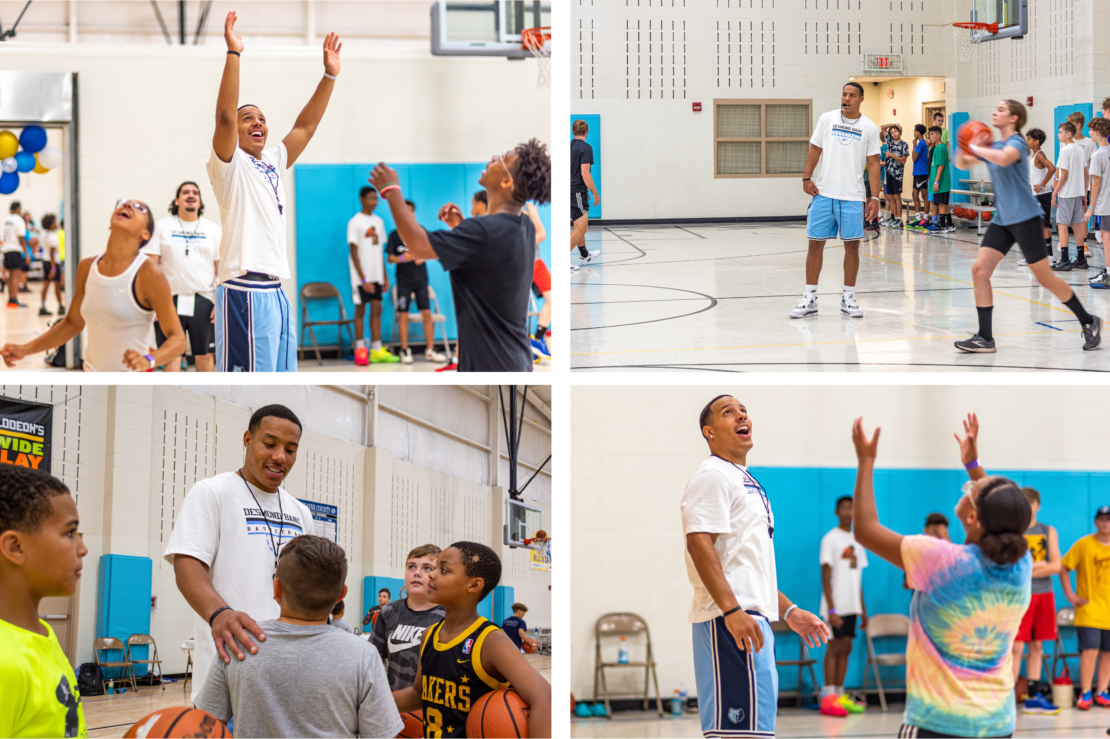 "He is an inspiration for these young people who can now see a person from their neighborhood and their community who has achieved such great success. I'm so proud of the person he has become."
That message — a superhero coming back to his hometown — is not lost on the more than 200 fourth through 12th graders who attended the four-day camp.
"He's just so super cool," said 13-year-old Ahniyah Bennett of Connersville. Bane watched Bennett doing her drill, constantly offering support.

"Eyes up. Eyes up!" he called. "Jump stop. Jump stop! Now make the pass. Good job!"
"For him to take the time to be here and do this, it really helps me," Bennett said. "I really believe he's trying to help me become a better basketball player."
Mason Carpenter, 16, a sophomore at Richmond High, attended the workout for high school students.
"Knowing his success and seeing him come back to Richmond, makes me want to work harder myself," Carpenter said. "I want to be successful. I want to have those same goals."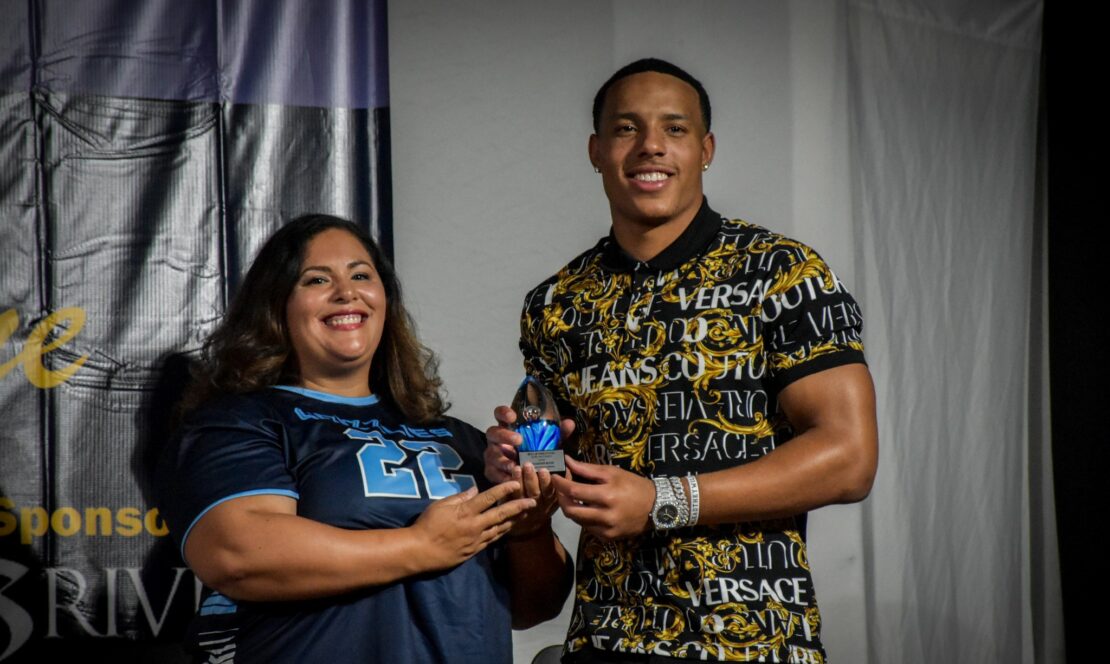 While in Richmond Bane also was the star of the Boys and Girls Club's Smart Future Dinner, a fund-raiser for the club, which offers training, support and opportunity for over 3,000 Wayne County youth each year.
The dinner was a sellout with 550 people attending. The event raised over $100,000 for the club, a number almost doubling the amount normally raised.
"It was a wonderful success," said Sarah Mitchell, a Boys and Girls Club board member who helped organize the event. "There was great attendance and great participation for our students. Desmond coming back was huge for our club, huge for the community and huge for these young people at the club."

Bane also participated in "A Day In The Park" put on by Hogg Helps, a community youth organization. The event featured a 3 on 3 basketball tournament, music, free haircuts, and food trucks along with an extended Bane autograph session for area kids.
But the main attraction of Bane's visit was the youth basketball camp, run by former high school and college basketball players and trainers, including Taylor Wayrer, director of player development for Competitive Greatness, a national player development company. Wayrer, who walked on and played basketball at Indiana University, has worked with Bane since Bane's Seton days.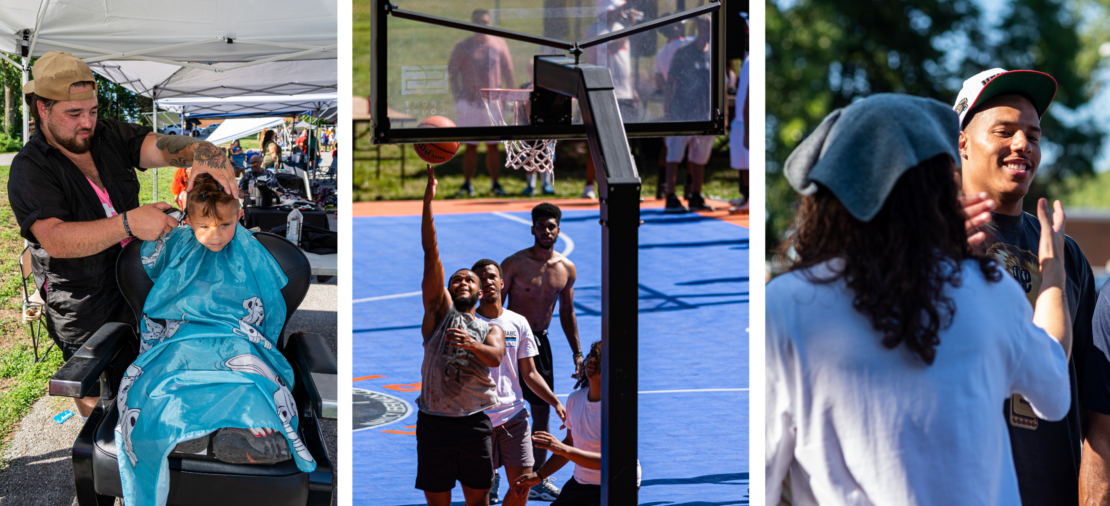 "This is all about (Bane) giving back to the community and the kids," Wayrer said.
The gym is controlled chaos with "Bane #22" — his number on the Grizzlies — jerseys everywhere. When Bane takes center stage there is silence. He urges them to listen and learn, but mostly to "have fun."
"That's why you're here. That's what drew me to basketball in the third grade. It was fun," Bane told the legions of wide-eyed youngsters.
"I'm super excited to be here," he said after a morning of hoops training "I needed this when I was a kid growing up in Richmond. The support I got here was great. I felt I had a whole community behind me. You can't do it alone. It takes an army."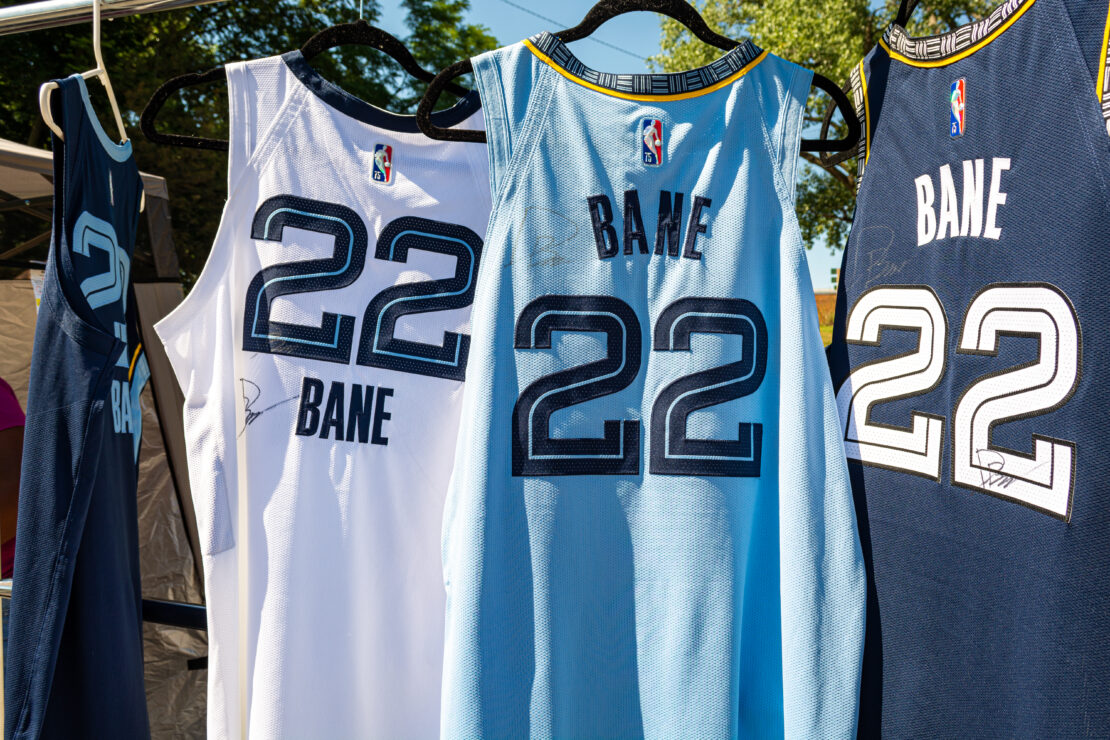 His army was the Wayne County community, one that cared and forever made its mark on a young man now headed for greatness.