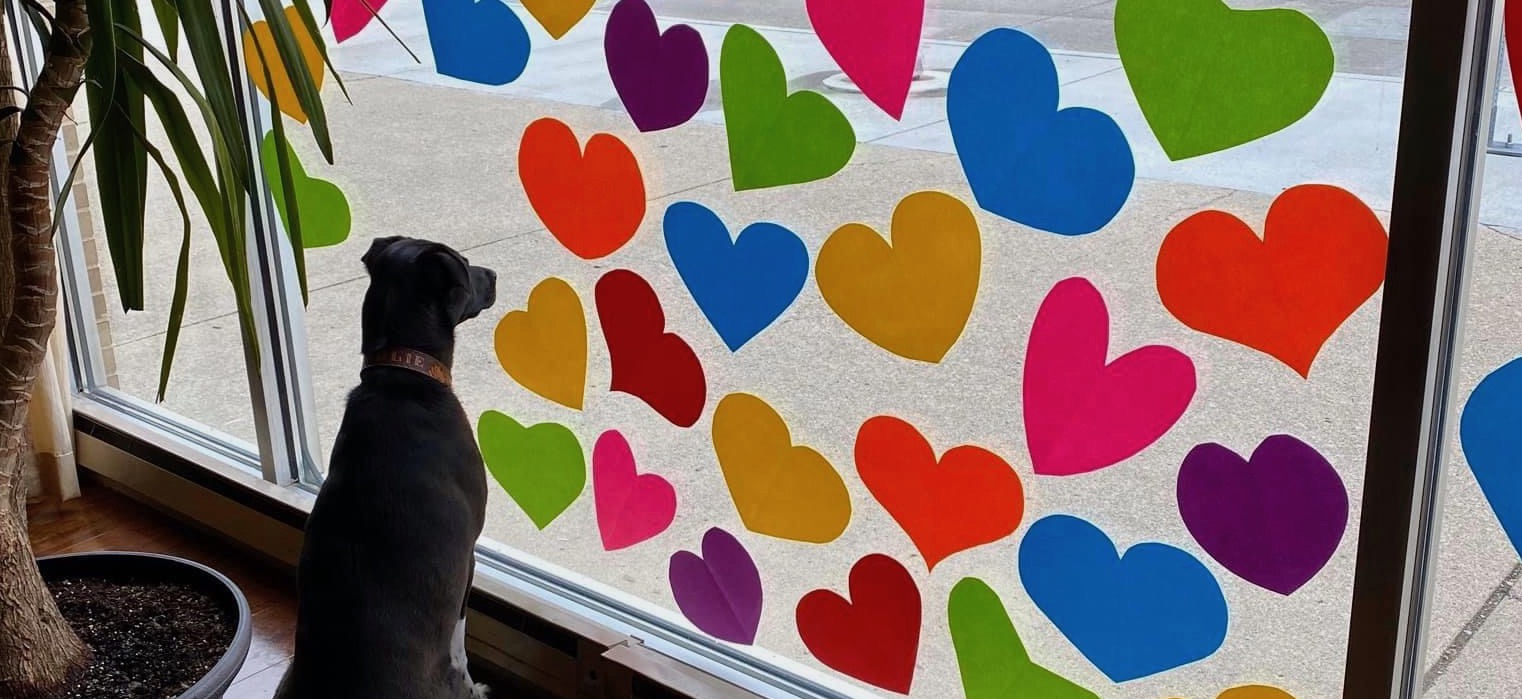 April 13, 2020
Public health crisis inspires rapid responses
By Louise Ronald
After six months of planning, everything was set for the annual Women's Fund luncheon in Richmond, Indiana.
By mid-week before the Saturday event, artists and crafters were dropping off their creations for the silent auction. Food was ready to prepare, flowers and drinks on order. A capacity crowd – more than 230 – was expected at the Leland Legacy, a former hotel now a senior living community. Volunteers were preparing to deck out the Leland's ballroom with quilts, costumes, and activities featuring the "Votes for Women" theme.
It was the final countdown for the year's biggest event for the fund, a Wayne County Foundation-affiliated group that supports a wide variety of programs for area women and girls.
The luncheon was scheduled for March 14, 2020.
Then, on March 12, the COVID-19 pandemic became something more than distant reports from around the world.
It turned into local news.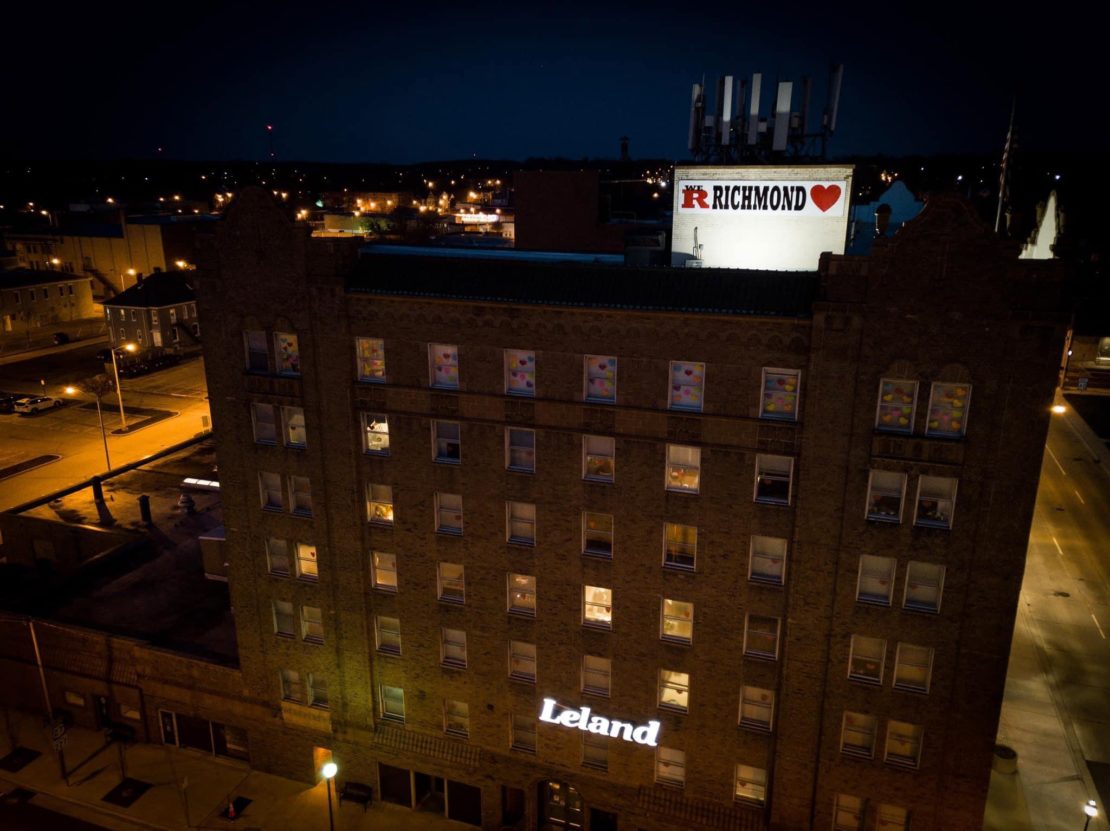 Mary Jo Clark, co-founder of the fund, said the organizing committee quickly realized changes were necessary. "We cannot have all of these people together," she remembers committee members saying to one another. "We cannot have them at the Leland."
Clark is grateful that the committee recently expanded to include half a dozen younger members. When the group met to figure out what to do next, those members navigated the Internet to access ideas and information quickly.
It wasn't long before the art sale had been moved to Tristatebid.com, the online arm of a local auction house. Other tasks were divvied up – taking photos and measurements and creating written descriptions of items to be sold; arranging for lunch distribution and writing directions on how to bid online to be included in each lunchbox; calling artists about where to deliver works that hadn't arrived yet; cancelling the scheduled pianist, servers, and photographer, not to mention the significant delivery of wine; calling underwriters; and notifying everyone who RSVP'd.
"We had to remember every detail that we'd spent six months putting together," said Clark.
And they had to remember the biggest part of the annual event: the distribution of Women's Fund grants.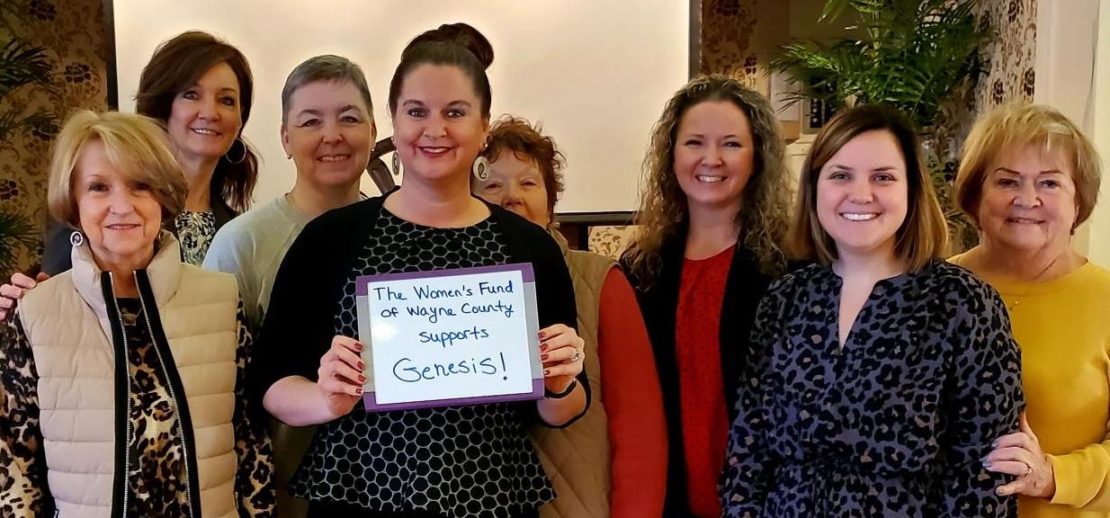 Clark said it was disappointing not to be able to see the faces of those representing selected organizations and groups when they came to the stage to receive their checks. Instead, grants were announced online and by phone calls, and checks were sent in the mail.
But it wasn't the same.
The story of the Women's Fund luncheon is a good illustration of the quick thinking required of government, schools of all levels, businesses, non-profits, families, and individuals faced with the public health crisis and resulting stay-at-home orders.
"I'm pretty proud of my community right now," said Pastor David Eales of Rock Solid Ministries, a downtown Richmond organization that serves people in need. Rock Solid had to shift from serving hot meals in its dining room to distributing meals in sacks, but Eales was philosophical about it. "It's my job to do as much as I can to help prevent the spread of this virus," he said. "I'd hate to find out it spread because of our efforts."
Eales remains determined, however, to find ways to continue to serve Rock Solid users. "We want to try to be here for them as much as we can," he said.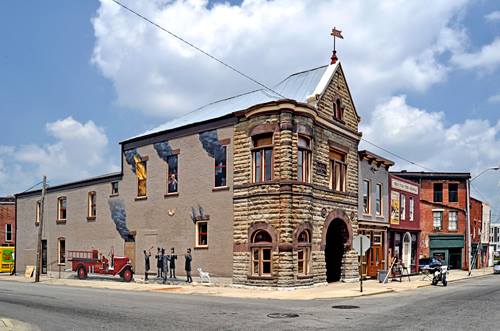 Similarly, Hope House of Richmond had to pull back services in the early days of the quarantine. Hope House serves homeless men with addiction issues.
"We had to make a lot of changes," said Director Whitney Mays. Normally, four men share each room at the shelter, but that put the men too close together. Now, there are two men to a room and they are unable to take in any additional residents. Plus, there are new routines for taking temperatures, washing hands, and disinfecting surfaces.
Many of Hope House's regular volunteers – who provide meals and other services – have been unable to get to the shelter during the pandemic for a variety of reasons. But the first week, Richmond's Firehouse BBQ and Blues stepped up with its regular Tuesday meal and more. "They gave us enough food for a whole week," said Mays.
Not only that, the restaurant made a commitment to continue to cook for Hope House even though they are no longer open. "They're going above and beyond for us," Mays said.
The shelter's clients, too, are going above and beyond – pitching in with cleaning and laundry. "They're doing their part," she said. "Keeping on and taking care of themselves."
Adjustments for these and other non-profits have just begun. Both the Wayne County Foundation and the United Way of Whitewater Valley have made available special funds to organizations for developing programs and services during this time of need.
But planning and grant-writing, important and valuable as they are, take time.
For some folks, waiting wasn't on the agenda. They jumped right in.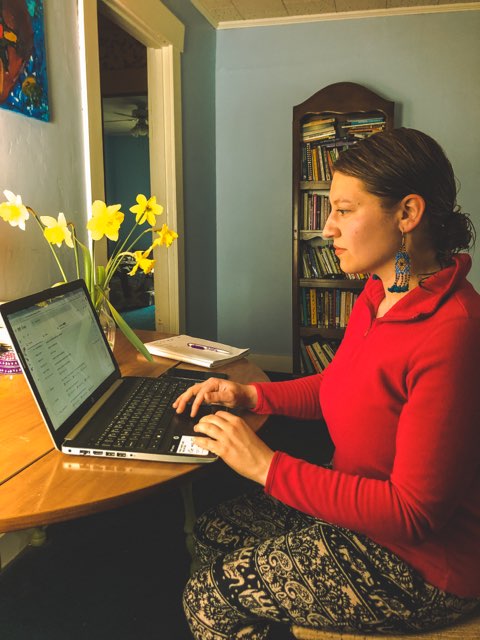 On Monday, March 16, Kaia Jackson woke up with the sense that she had to do something. Jackson, who is working on a Master's degree from the Earlham School of Religion, decided to create a Facebook group, Richmond Response and Resource for COVID-19. "This was something I could do from home to contribute," she said. Within 24 hours, the group had more than 1,000 followers.
"It's gained momentum because it's meeting a need," said Jackson.
Two weeks later, there were 32 discussion topics on the page, including food, volunteer support, spiritual care, activities for teens and children, health and fitness, and seniors. A leadership group works with Jackson to improve the page for its approximately 3,500 followers.
Jackson freely admits she's learning as she goes, as are the page's users. When something arises that she hasn't seen before, Jackson's response is, "I'll message you and we will figure this out."
She also understands the page's limitations. "It's not going to meet all needs," said Jackson. "It's a starting point."
And, indeed, it was one of the starting points for the efforts of Rachael Reavis, an associate professor of psychology at Earlham College. Soon after Jackson created the page, Reavis found herself feeling compelled to what she could to help during the crisis.
"We hate to feel powerless," she said in a phone call. "There's a lot of stuff we can't control."
But Reavis got to thinking. On the one hand, locally owned restaurants were facing financial hardship. At the same time, people were worried about food. "More people than usual are going to be food insecure pretty soon," she said.
What if people could buy gift cards from restaurants (or donate money for Reavis herself to buy them), then they were distributed to families in need?
"I've never done anything like this so I didn't know what to expect," she said. "But I was stuck inside so I thought I'd just call around and see what I could do."
A call to Communities in Schools of Wayne County, a non-profit that supports students at risk, was all that was required to set up the distribution. Further calls identified five locally owned restaurants that would deliver orders of $20 or less.
"So many families don't have good transportation," she explained. "I didn't want to give away gift cards that people couldn't use."
Her "Richmond Feeds Richmond" fundraiser started on Friday, March 20. Late the following Monday, Reavis was able to deliver 163 gift cards with values of at least $20 – more than $4,000 in total – to Communities in Schools.
"This may have started out as an effort by me and other members of the Earlham community," she said in a news story on the Earlham website, "but it has expanded to truly become a community effort supported by people all across Richmond and Wayne County."
Roxie Deer, Director of Professional Development for the Wayne County Area Chamber of Commerce, started a similar drive on her own initiative. After hearing about Communities in Schools' need for food supplies, Deer started an Amazon wish list for the organization.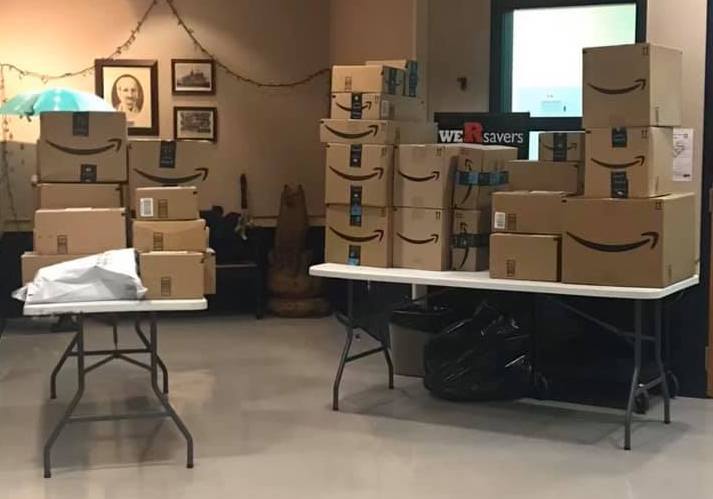 "This was totally on a whim," she said on the Kelley and Ray Today radio show at 101.7 FM. "I knew a lot of people wanted to help."
At first, the aim was to help families of students at Starr Elementary School, but the effort quickly grew county-wide. The wish list generated more than 80 boxes of food for CIS.
"We live in such a great community," said Deer.
Retired school administrator Duane Hodgin also felt the urge to reach out and help. Hodgin is active in the Richmond Pickleball Club, an informal group with about 30 active members. Maybe the club could do something, he thought.
His idea was simple – a drive-by collection of non-perishable foods.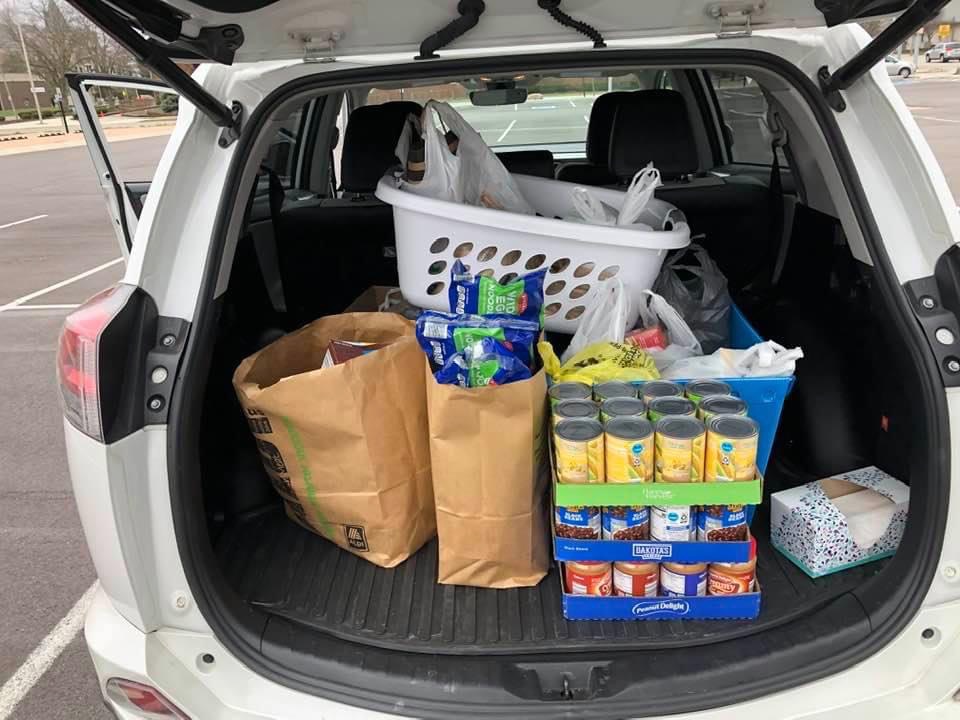 From 1 to 1:30 on Saturday, March 21, Hodgin set up two bins near the street in Richmond's Elstro Plaza. He kept watch from a safe distance as 17 drivers stopped to drop off goods. Everyone stuck to the half-hour timetable, he said.
In 30 minutes, the club donated 210 items to area food pantries. He'd be happy to see other groups do something similar.
"It's a kind of simple thing you can do to help restock a food pantry," said Hodgin.
Simple things can be very effective, especially in complicated times.
Children walking through Richmond's Depot District or Reeveston neighborhood keep their eyes out for teddy bears in windows – part of a nationwide effort to engage with kids while practicing social distancing.
Teachers and alumni of Centerville's Rose Hamilton Elementary drove through the school's neighborhood so they could see – and be seen by – their students safely, exchanging waves from cars to front yards.
As in many cities and towns across the country, Wayne County law enforcement and first responders circled Reid Health's regional hospital to show support for the staff and patients inside.
Notes are being collected for nursing home staff and residents.
Residents are being encouraged to put hearts in their windows to cheer those passing by.
Heather Lerner is sewing.
"When I'm stressed, I sew," said the Earlham biology professor with a laugh.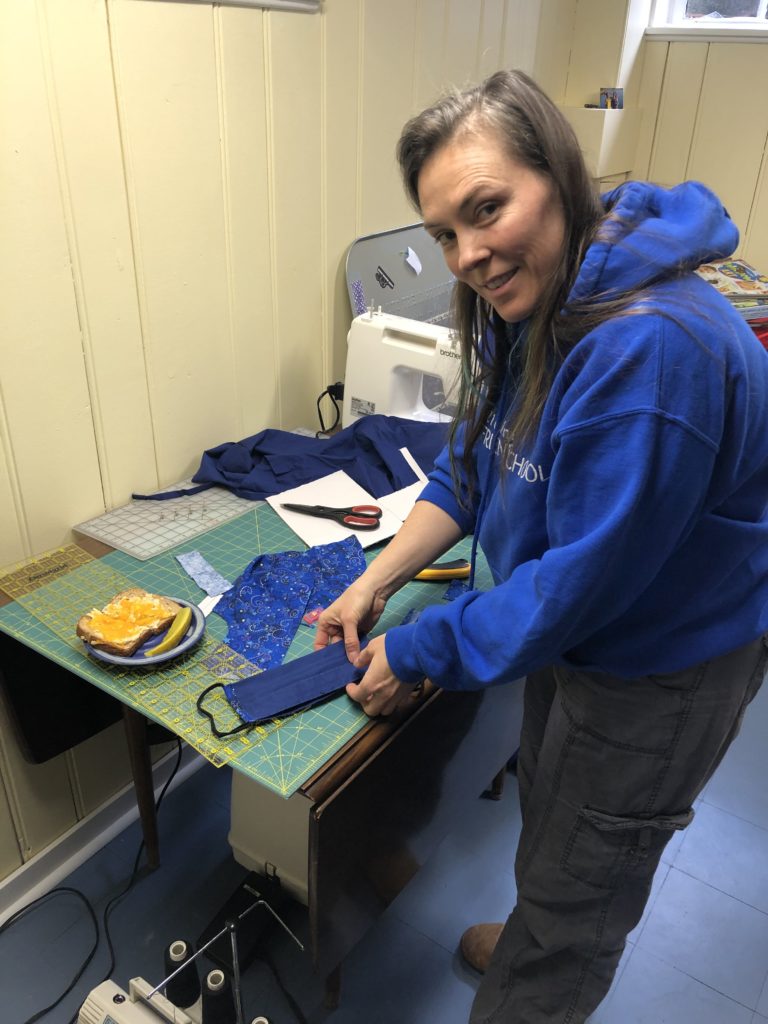 Concerned about the shortage of protective face masks for health care workers and others, Lerner did some research and came up with a pattern. She's been working on them as much as being quarantined with three active young children allows.
(For access to patterns and a spreadsheet of organizations accepting homemade masks and how to donate them, go to the Richmond Response and Resource for COVID-19 group page on Facebook and click on the "masks" topic. Task Force Manager Lynn Knight updates the spreadsheet daily.)
According to Lerner, everyone needs to decide how they are going to contribute to help all of us get through this crisis.
"I think that's what it takes," she said, "to have each person participate in the way they can."
Future stories about Wayne County response to the COVID-19 crisis are planned. Please send information about efforts by non-profits, local businesses and other projects to Louise Ronald.