May 9, 2018
Live entertainment brings businesses and non-profits together in concert
When Dudley Fetzer joined the Richmond Lions Club in 2010, the group was in the middle of making a tough decision. For years, the club's biggest fundraiser had been an annual home improvement show, but expenses were rising, and attendance was falling. Not only did the event require a great deal of time and work to put together, it simply wasn't bringing in the dollars needed to support the Lions' philanthropic efforts.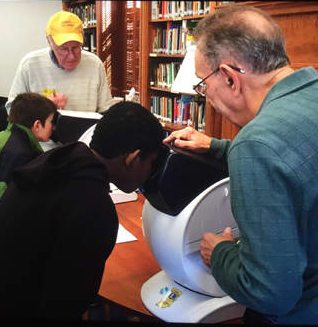 Fetzer was among the majority of club members who voted to discontinue the show, but he felt bad about it. The Richmond Lions provide eye exams for all Wayne County students in the second, fifth, and eighth grades – and that's just part of what the club does at the local, state and national levels. The club continued its annual auctions, golf outings, and Christmas fruit sales, but it wasn't enough.
Then Fetzer heard about InCONCERT.
InCONCERT is the brainchild of Richmond business owner Rick Parker, who started the project in 2006.
Like many other business owners, Parker got lots of calls and letters every month asking for donations to various area non-profits. Among his enterprises is the 4th Floor Blues Club, a party and entertainment venue that was struggling to make its name known. Parker admits that self-interest was part of the equation when he came up with InCONCERT – a series of live performances and special events designed to benefit area non-profits.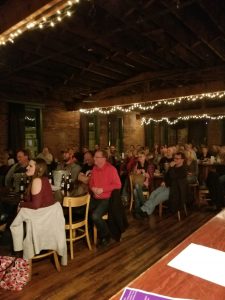 The price of every ticket a non-profit sells goes directly into its coffers. In addition, if a group raises $1,000 or more in series sponsorships, they become eligible for a share of any money left at the end of the year after expenses have been met.
Currently, 15 organizations ranging from animal shelters to the YMCA participate in the series.
Fetzer decided to approach the Lions Club board about joining InCONCERT.
"I didn't see any way that we could lose money," he said.
He was right.
The Richmond Lions joined in 2013. As of the end of 2017, they had raised nearly $53,000 through InCONCERT.
"It amazes me," Fetzer said, who sheepishly admits to being something of a hero to the Lions. "I would have bet against … us raising that kind of money."
Fetzer now serves as treasurer for the InCONCERT organizing board. The series had kind of a slow start, he said, but has been doing very well since 2012.
"The word is getting out," Fetzer said. "For the last five years, it's been a record year every year."
In 2017, the year-end kitty – made up of ticket sales not attached to any specific non-profit and sponsor funds remaining after expenses – totaled $58,149. That was distributed among the 13 non-profits that had helped recruit sponsors.
Phil Earlywine of Kiwanis, who also serves on the InCONCERT board, believes the series is unique. "I've never seen anything like it before," he said.
Misty Hollis is executive director of the Richmond YMCA, which has participated in the series from the beginning. She reassures other non-profits who might consider joining.
"It can seem complicated, but it's really not," she said. Hollis said the Y does particularly well with ticket sales for comedy shows.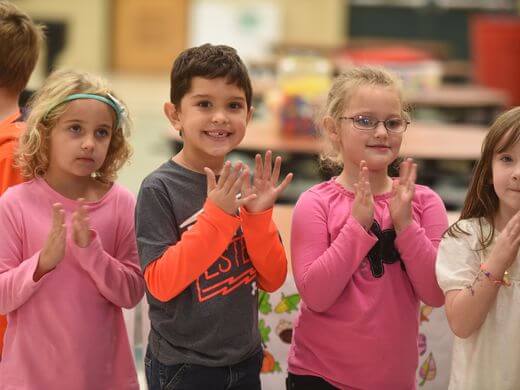 InCONCERT aims for about 10 events a year and a variety of entertainment. Comedians, hypnotists, and bands are interspersed with special events such as Mardi Gras and a New Year's Eve party.
"It's a good mixture," Hollis said.
Events are held at the 4th Floor Blues Club or one of Parker's other nearby venues, including an outdoor space for concerts during the annual neighborhood Depot Fest.
Clare Bond of Richmond goes regularly.
"I just think it's a great concept," said Bond. "You can relax with friends and you're doing a good thing for the community."
Small non-profits, she said, can have a hard time coming up with the time and volunteers necessary for fundraising. InCONCERT gives them a different kind of option.
But money is only part of the benefit of participating, according to Stephanie McCurdy, director of Sunrise Inc., an organization that provides horseback riding lessons for 25 to 35 people with special needs each week. Lessons are $25, but no one is turned away for inability to pay.
Sunrise doesn't raise a lot in ticket sales, but they do find InCONCERT sponsors. Last year, they received a check for a little over $3,000.
"That $3,000 goes a long way," McCurdy said. It represents two months-worth of food and veterinary care for the horses or three-plus months of complimentary lessons for riders in need.
But McCurdy is more excited by the way InCONCERT puts Sunrise Inc. before the public eye. Unless they know a rider, most area residents don't know the organization and what it provides.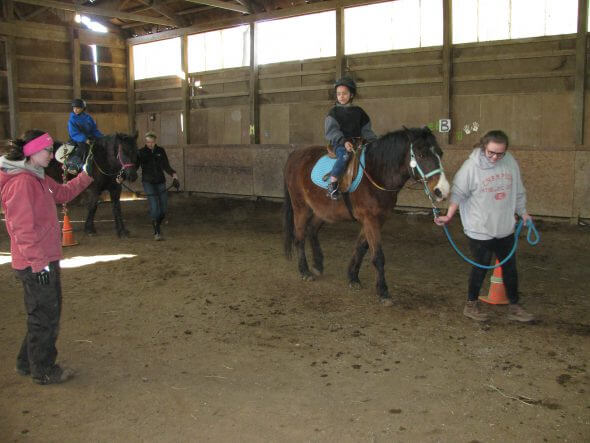 "I think InCONCERT is critical for us in terms of being able to have our face in front of the community on a regular basis," she said. "To earn money for that is a bonus."
Earlywine said that public exposure also is important for the Kiwanis.
The name might be familiar, he said, but "a lot of people don't know what the Kiwanis do." They maintain Richmond's Safety Village, a miniature town where children can learn about traffic rules and what to do in an emergency, and contribute to some 25 other area organizations that provide services to kids.
InCONCERT is the club's No. 1 fundraiser, Earlywine said, bringing in more than $16,000 last year alone.
Non-profits aren't the only ones to benefit from InCONCERT, said board president Brett Roland.
More than 60 sponsoring businesses get their names out before the public in a very positive way.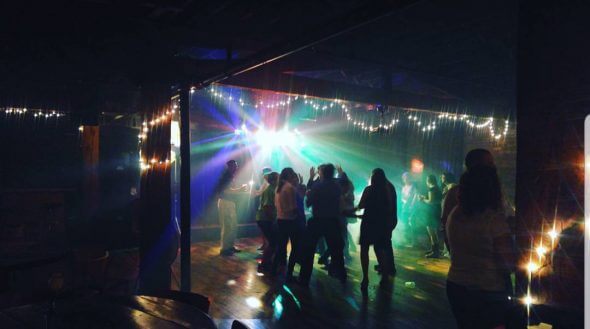 In addition, Roland said that combining donations to several non-profits with a with a single check not only simplifies charitable giving for the year, sponsors also are recognized at all the events and online. "It's just a super win for these guys," he said.
Now when Roland, himself owner of Whitewater Construction in Richmond, gets a request for donations, he suggests that whoever is asking consider joining InCONCERT.
For Parker too, the series is a win-win. Not only are more and more residents aware of the entertainment venues he has available, but he also has the satisfaction of helping to hand out generous checks when non-profit representatives gather at the end of a successful series year.
"It's great to see the excitement on their faces," said Parker.
Join the Party
To learn more about InCONCERT and upcoming events, go to www.inconcertrichmond.com or visit their Facebook page.