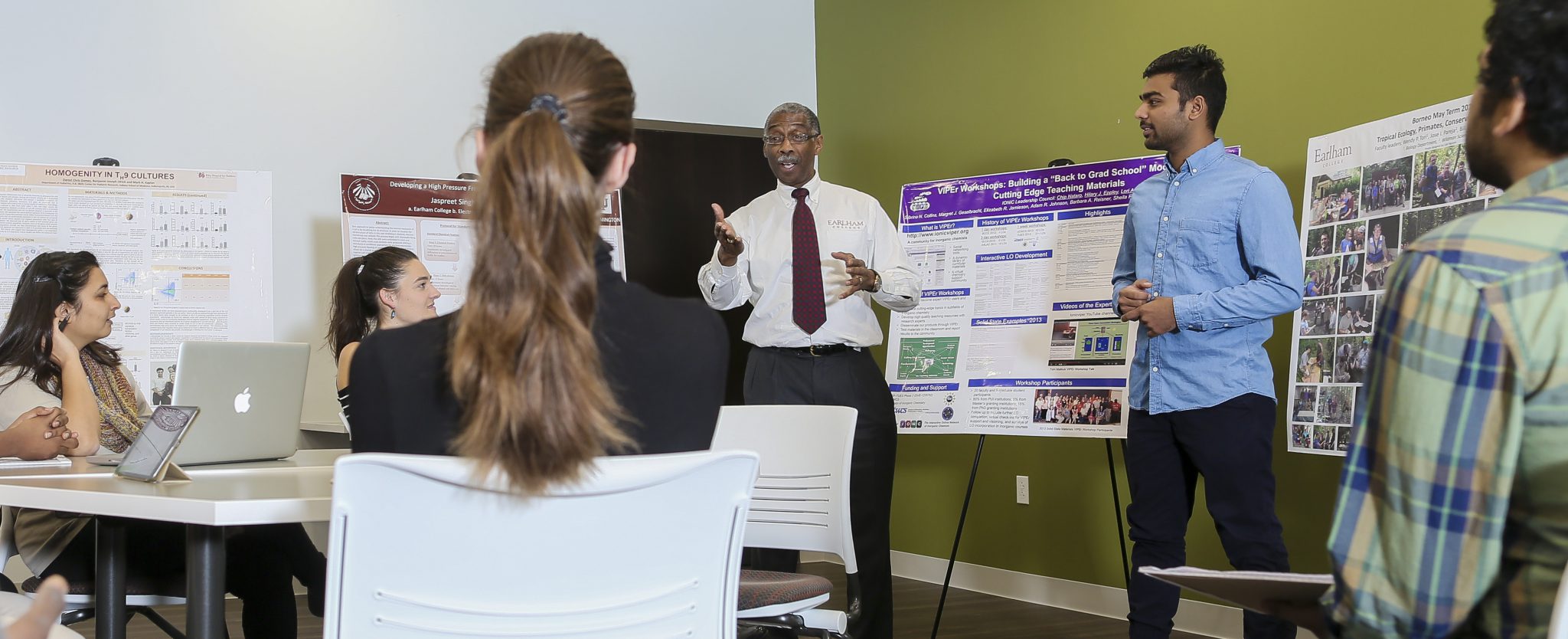 February 27, 2018
Earlham offers unique (and EPIC) Advantage to area businesses
Caleb Smith envies Earlham College students.
It hasn't been long since he was one himself. Smith graduated from the Richmond liberal arts institution in the spring of 2017. During his last year, he helped develop a Playground With a Purpose – a special playground for children with sensory processing issues – for Richmond Parks & Recreation as a community project for environmental studies seniors.
The success of that project led to Smith's current job as farmers market coordinator and community engagement facilitator for Richmond Parks.
So why the envy?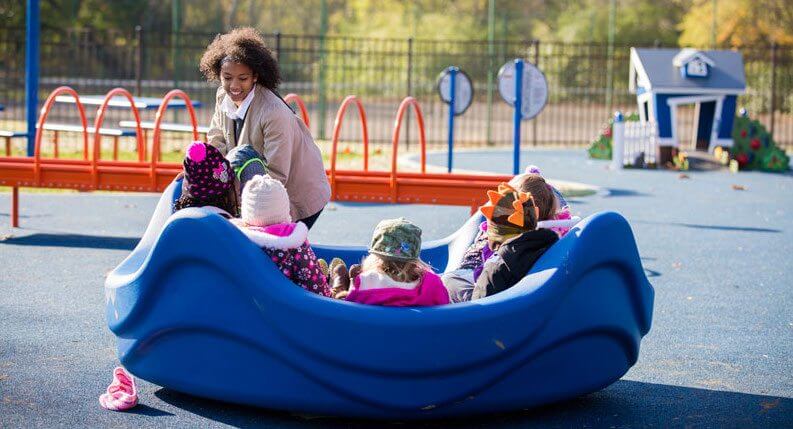 The same semester he graduated, the college announced the establishment of the EPIC Advantage, a program that offers a funded internship or research experience to every Earlham student.
"I'm so jealous," said Smith.
The funds – made possible by a $7.5 million gift from 1974 graduates Alan and Peg Kral Scantland – add new dimension to a program that has been part of Earlham's strategic planning since 2012.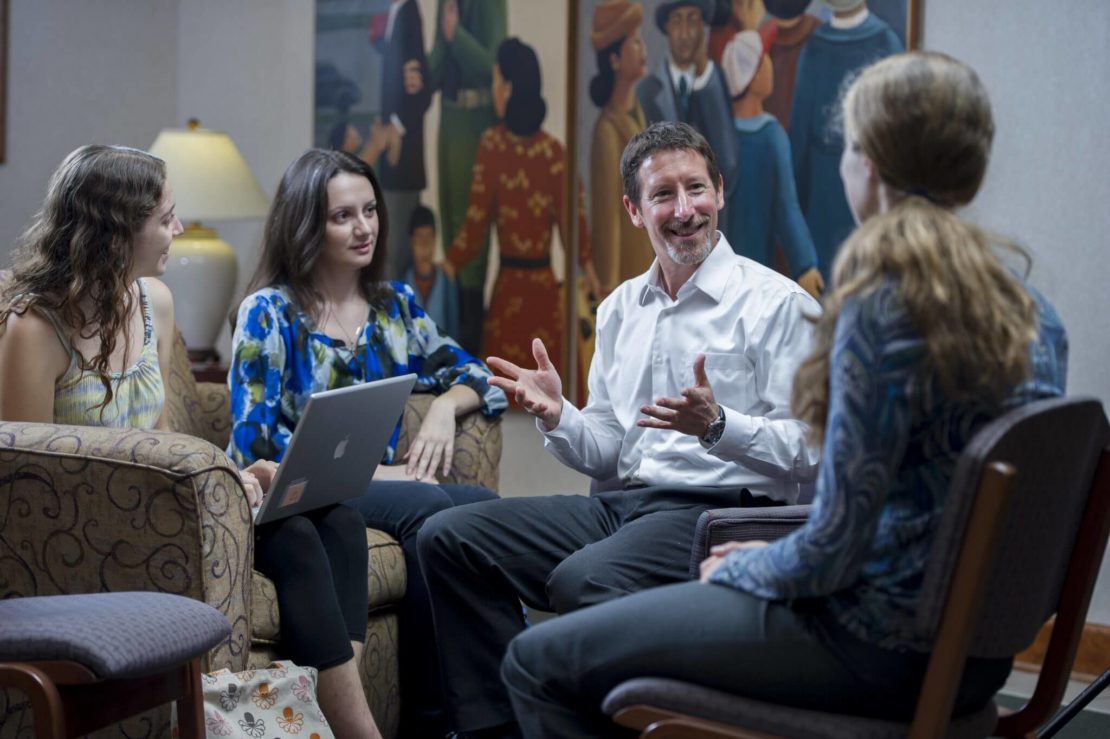 The program is called EPIC. The acronym stands for Earlham Plan for Integrative Collaboration, but "EPIC" now pretty much stands on its own, said Jay Roberts, Associate Vice President for Academic Affairs. It's a multi-faceted effort involving five interdisciplinary centers – the centers for Career and Community Engagement, Entrepreneurship and Innovation, Global Health, Social Justice, and Global Education – as well as internships, off-campus studies, collaborative research, and coursework aimed linking theory to practice through teamwork.
For students, it means gaining real world experience during their college years.
For Richmond and Wayne County, it means access to creative talent.
And because of the EPIC Advantage, area employers and Earlham students are more easily able to make mutually beneficial connections.
Earlham students have been an active source of volunteers for area non-profits for decades. Internships and research projects also are nothing new. But perhaps what is new is what Roberts calls "purposefully integrating Earlham students into Richmond and Wayne County." He thinks that will create more opportunities "for our students to see Wayne County as a possible place to live and work after Earlham."
It certainly worked for Smith.
Because his girlfriend is still at the college, the New Hampshire native was going to find a job until her graduation, but his expectations were low. "I'll hang out in Richmond, but I'm not really planning to get involved," he remembers thinking.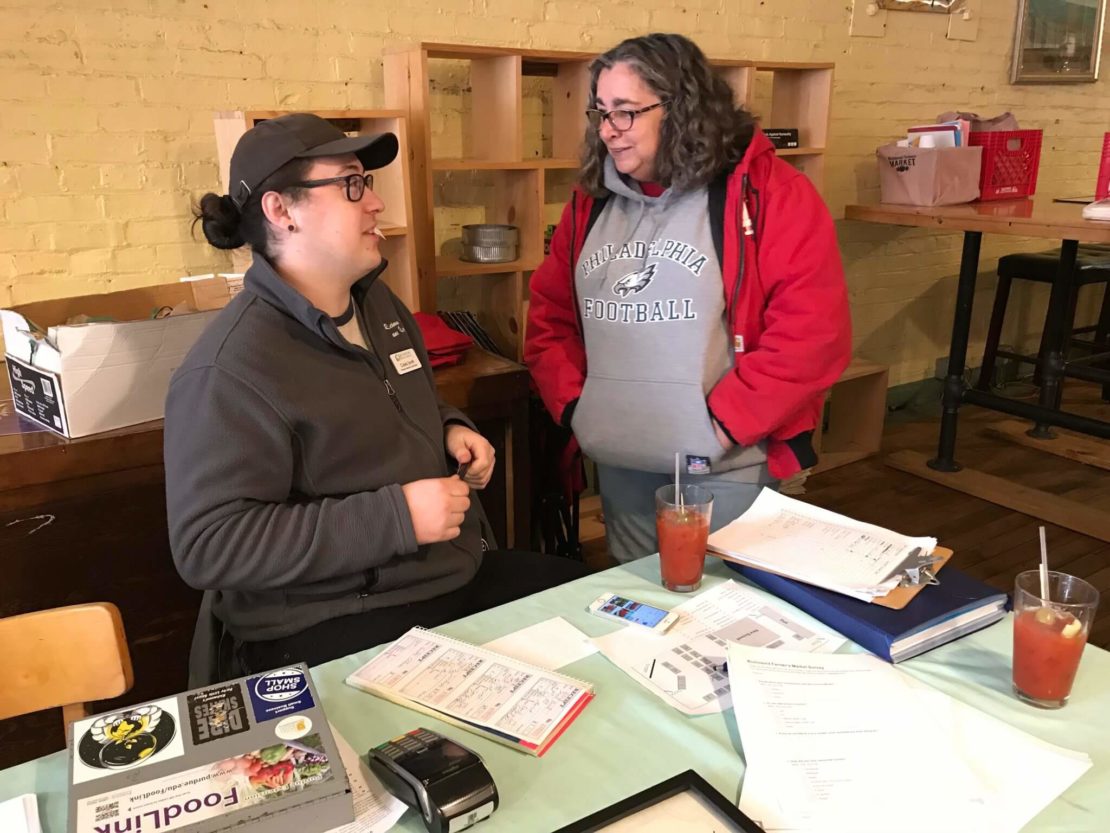 Here's what he says now: "Richmond is a great place to get off the ground with a career. It's small enough to make a difference."
Smith believes it might have taken years to reach a position of similar responsibility if he had taken a job in a big city parks department.
Regan Lowring worked with Smith on the team that created Playground With a Purpose. Lowring now serves as volunteer coordinator at Cope Environmental Center in Centerville, where he was a volunteer his junior and senior years at Earlham, as well as doing a 40-hour/week unpaid internship during the summer between those years.
Now he's in charge of – among other things – overseeing new Earlham volunteers and working on building similar volunteer opportunities for students at Indiana University East.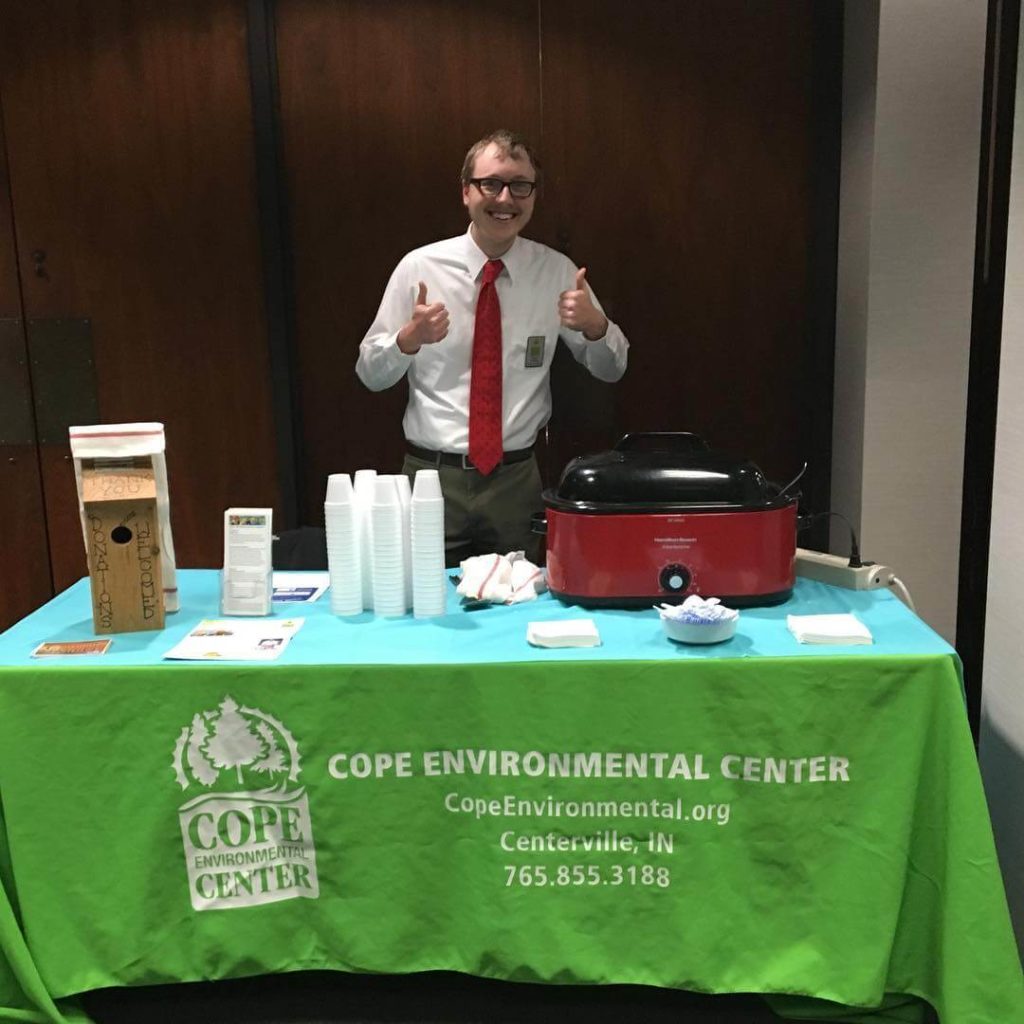 "College students are always chomping at the bit to gain experience," Lowring said.
In order to meet that need, Earlham hired Caitlin Fleenor for the newly created position of Director of Employer Relations. Fleenor said the college's effort to build integrated partnerships with business and industry is part of a national trend.
The partnerships involve more than internships, she said. She's always on the lookout for ways partners can be visible on campus throughout the academic year – not just when students are thinking about jobs.
Fleenor took those ideas to a community event at Heartland Pet Food/Blue Buffalo, a new facility soon to open in Wayne County, and got a very positive response. Plant Manager Travis Moore served as a judge for the HULT international business competition last year and will speak to an entrepreneurial marketing class later this semester. Meanwhile, the college has made its lab available to the company on a temporary basis as its own lab is being built.
Internships will have to wait for the future, but the Earlham-Heartland Pet/Blue Buffalo partnership already is on firm ground.
"Earlham has tremendous talent and resources and is willing to develop and create partnerships that benefit all parties," said Human Resources Manager Diane Mahon. "I would highly recommend working with students and staff at Earlham."
Gene Hambrick is director of the Center for Entrepreneurship and Innovation, creators of the Earlham Prize for Creative Capitalism, now preparing for its third year. He calls the prize – funded primarily by the Lilly Endowment – part of "a strategic plan for helping economic development in Richmond and Wayne County."
For the prize, student teams (including at least one current Earlham student) develop business plans designed to alleviate real world problems. The winning team for 2017 hopes to create affordable, environmentally friendly energy for low income communities in Haiti through its Methane Hub project. First prize earned them $20,000 and office space at the Richmond Innovation Center.
The second prize of $5,000 is sponsored by Heartland Pet Food/Blue Buffalo.
In addition, a consortium of area business leaders called the Economic Growth Group provides a bonus award for any contest entry focused on Richmond or Wayne County. EGG President Paul Lingle said the group also is willing to provide seed money to get viable local operations going.
"It's so important for the continuation of any community that we have young people setting up shop and starting families," Lingle said. "These Earlham students live here for four years and they become part of our fabric. It doesn't take a lot of encouragement … for them to stay."
Another facet of Hambrick's strategic plan is the Ennovation (E for Earlham) Lab, in which management students use class time to research and address local issues. Current topics include improving child care, repurposing the former Tivoli theater and the old Domino's Pizza building on National Road West in Richmond, and following up on an Earlham Prize entry to help provide financial resources for local farmers, community gardeners and food entrepreneurs.
"We're very excited about opportunities to work in the Richmond/Wayne County environment," Hambrick said. "We're ready."
Fleenor also is ready to hear from companies interested in setting up internships. The first step is to set up a Handshake account at www.joinhandshake.com. You will be given an opportunity to list Earlham as one of the colleges you want informed of your internship. No cost is involved.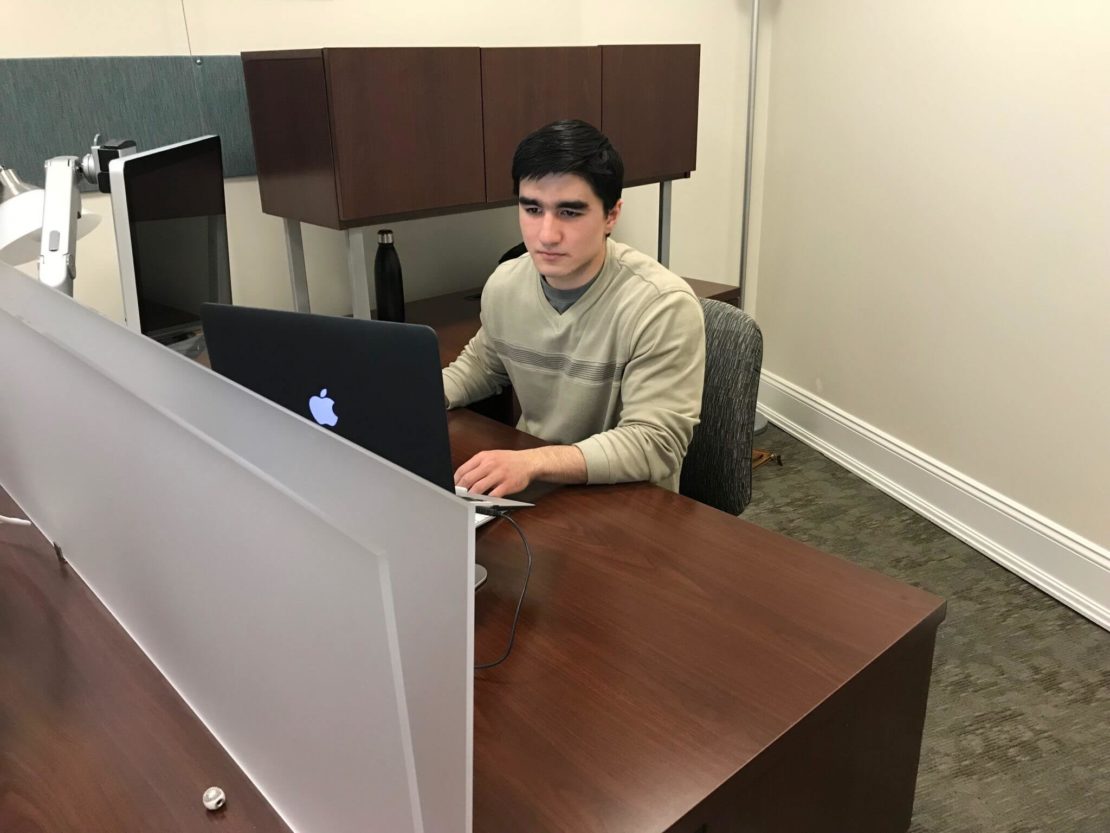 At the same time, Fleenor suggests you send her an email so she knows to look for your posting.
If you need guidance for creating an internship, Fleenor is available for advice as well. She suggests having plenty of work for the intern to do.
In her experience, employers are surprised how quickly Earlham students complete the tasks assigned to them. "Our students come into the field with the knowledge and experience to be effective from Day One," she said.
Earlham junior Jon Abdulloev is headed to his second internship this summer and hopes it is as helpful in his career decisions as last summer's. While working, he also was doing a course on being an effective intern.
"I had to log my day every day at work: This is what I did. This is what I learned. This is what I could do to get better," he explained. "It helped me get my internship organized."
In fact, fellow interns from other colleges and universities were so impressed by Abdulloev's progress, they started keeping similar journals themselves.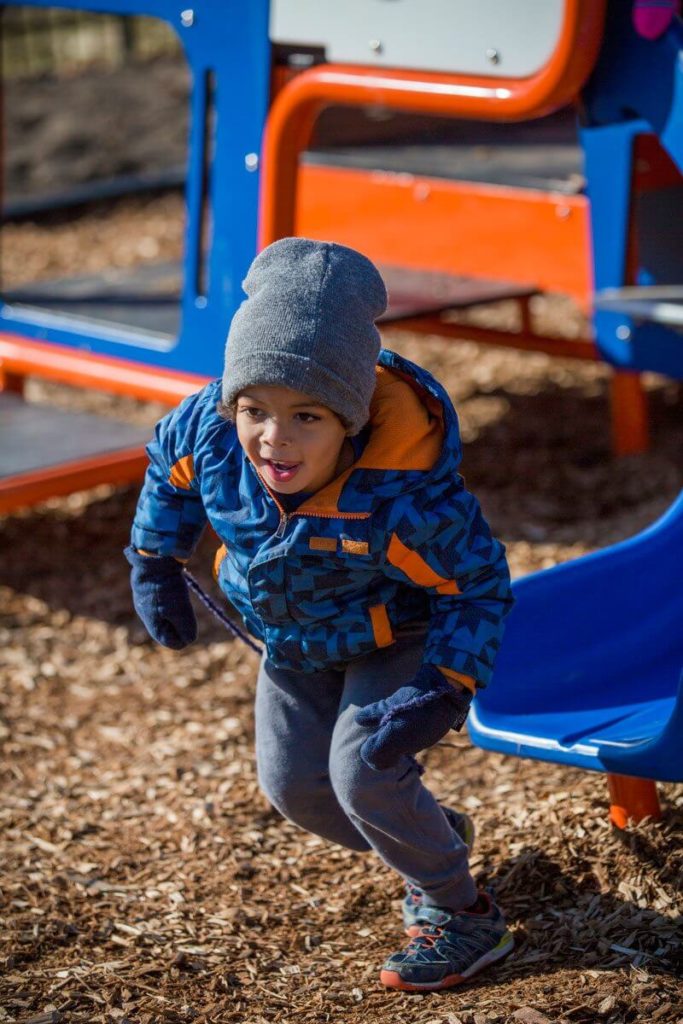 Richmond Parks Superintendent Denise Retz was so pleased with Smith and Lowring's team, she's working with another group this year on revitalization of the park at Middlefork Reservoir. They are raising funds to replace the 1992 "Super Park" playground that has become obsolete and can't be repaired.
Retz appreciates how students from all over the world bring different perspectives, different elements to a project, and plans to continue working with EPIC and Earlham students whenever possible.
She's also happy to see Smith and Lowring still in the county. "We want these people to stay here," said Retz.
For his part, Lowring warns potential partners to be prepared for the unexpected when inviting Earlham students into their operations.
"Crazy" ideas likely will be generated, Lowring said. Students unconstrained by budget limitations or insider knowledge are liable to come up with "something you couldn't even have imagined."
Listen to them, he recommends. "Don't limit yourself. … These ideas can be an awesome benefit to any business."
Learn More
For information about internships or other partnerships, contact Caitlin Fleenor at fleenca@earlham.edu.
For information about community research projects, contact Jay Roberts at robertja@earlham.edu.
For information about the Earlham Prize or Ennovation Center, contact Gene Hambrick at hambrie@earlham.edu.