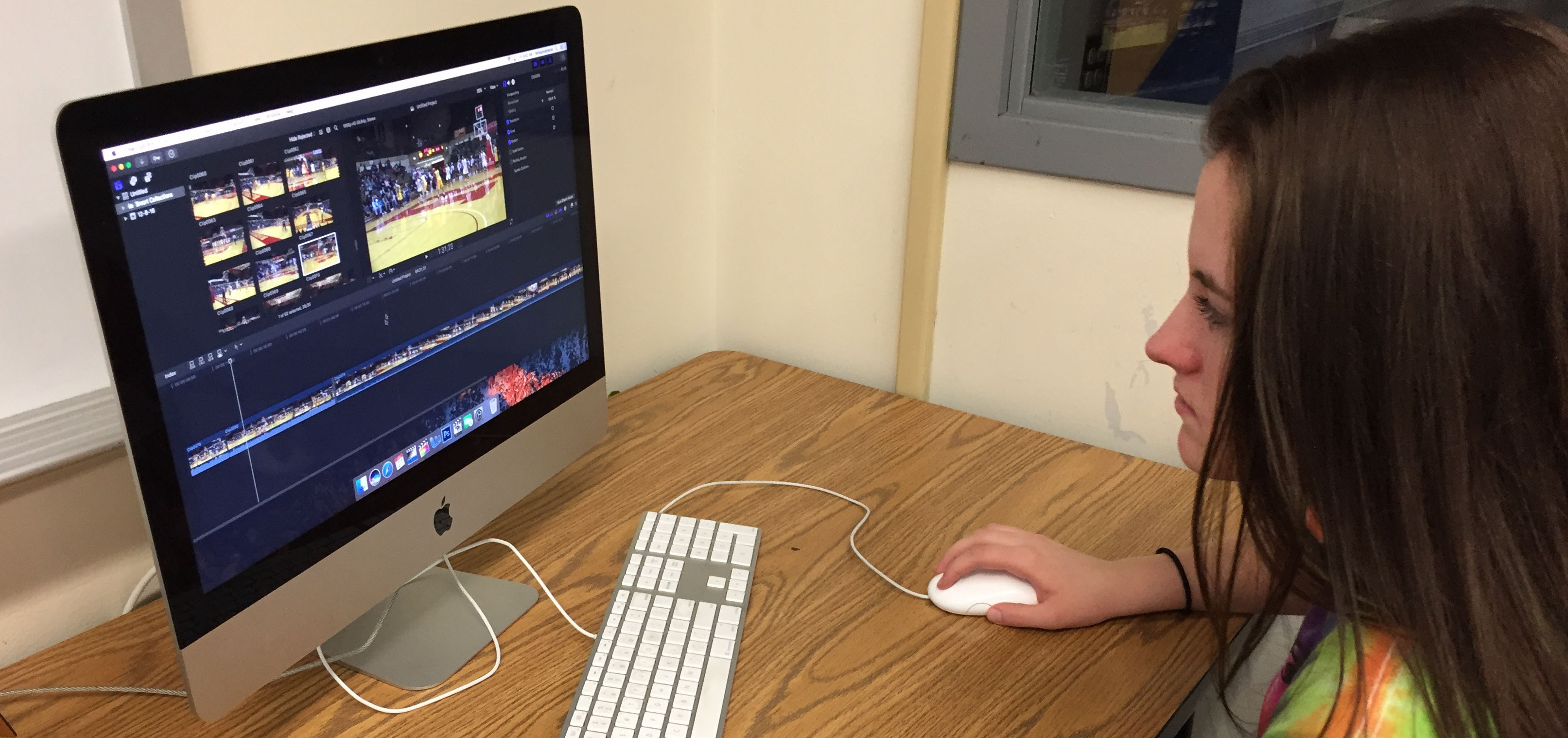 February 27, 2017
Lights, camera, future!
Students in the radio/TV program at the Richmond Area Career Center are excited about the future.
And, thanks to a $100,000 grant from the Indiana Department of Education, they are able to hone their skills on newly purchased equipment.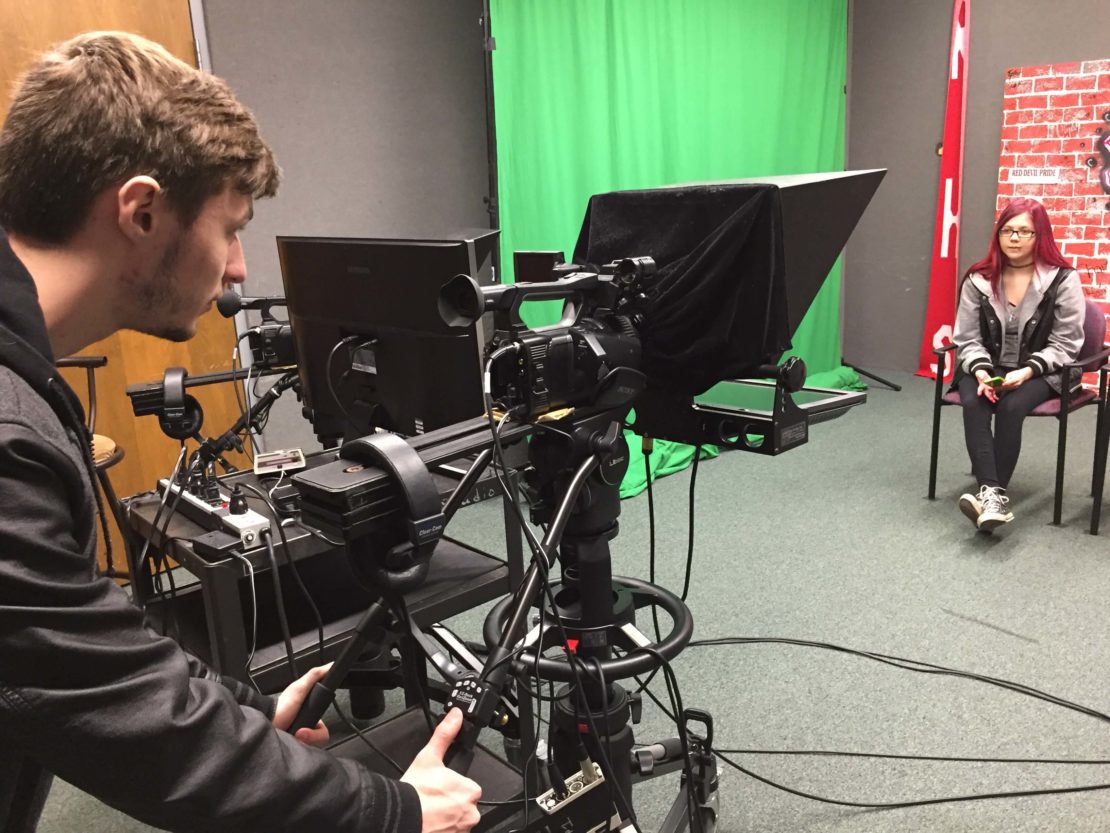 New cameras, new lights, new editing software, a production center on wheels that can go wherever it's needed, and more – including a drone – have been arriving at Richmond High School, home to the career center, for the past several weeks.
It's the first major overhaul of the radio and television studios in 13 years, said center director Rusty Hensley, who wrote the grant proposal with program instructor Jim Russell.
"We want (the students) to have cutting-edge technology," Hensley said.
Radio/TV is one of 18 programs offered through the career center. Students from RHS and nearby Northeastern and Randolph Southern high schools can enroll in courses ranging from engineering to marketing, cadet teaching to fire and rescue, biomedical sciences to agriculture business and technology. Much of the classwork qualifies for college credit from Ivy Tech Community College or Vincennes University.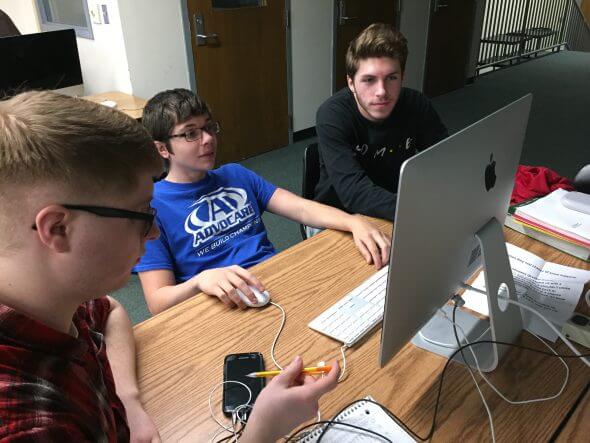 What all the programs have in common is an emphasis on hands-on experience.
That experience has proved invaluable to radio/TV program graduate Andrew Hoover, now a professional with Whitewater Broadcasting's family of radio stations. Hoover handles public service announcements for G101.3 and ESPN Radio WKBV in Richmond, and does programs for additional Whitewater stations in Winchester, Connersville, and Rushville, Ind. He also is a member of the career center's board of directors.
"It's not like a class," said Hoover about the work students do at the center. "It's more like a job."
Students are involved in all phases of radio and TV production. Eighteen juniors and seniors put together "On the Air," a thrice-weekly television show about news, events, and trends at Richmond High School. They take turns appearing onscreen, operating cameras and other studio equipment, and editing segments for the show. In the process, they learn to appreciate their own strengths and the importance of teamwork.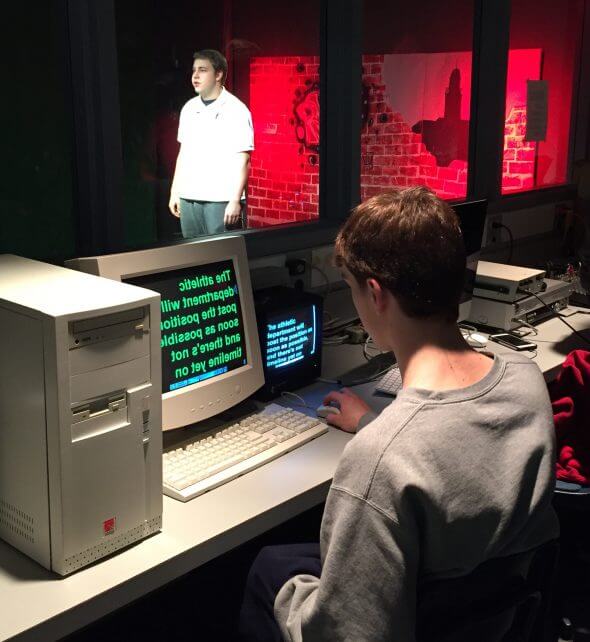 "Everyone has their own job, then it all comes together," said senior Greg Lyons.
Joey Kinley, also a senior, enjoys working behind the scenes. "That's always fascinated me since I was a kid," he said. The class has taught him that "all the extremely small details … actually matter." A small error can have a huge impact on the final product, so it's important to take care every step of the way.
The arrival of the new equipment has made this especially challenging. There's a lot to learn, but the students seem to find that invigorating.
Junior Allison Miller demonstrated how she was using new editing software to create video of a basketball game. "It gives us a lot more options," she said, "and our product looks better in the end."
Smoother, crisper, better, faster – the students had plenty of praise for changes to the studio. "It will make everything easier once we learn how to use it," said senior Eddie May II.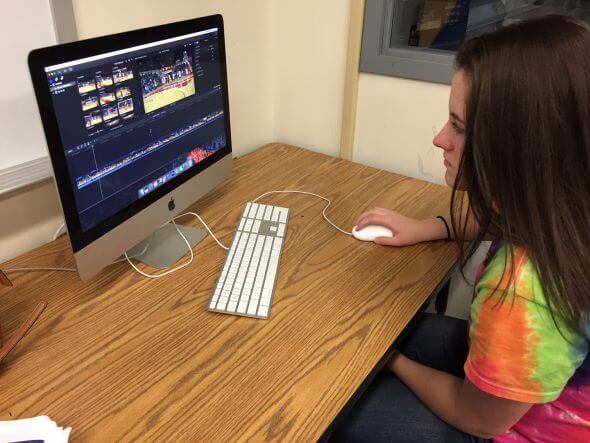 One of the projects recently completed by the class is a video about the career center introduced by radio/TV program graduate Brandon Pope, a reporter and news anchor with ABC-TV Channel 57 in South Bend, Ind.
"Thanks to the Richmond Area Career Center, I was able to … follow my dreams," Pope tells the video audience. "I had a dream and now I'm living it."
But not all program graduates who have stayed in the field are on-the-air personalities like Hoover and Pope. Neal Werle creates video game content for Achievement Hunter, a division of Rooster Teeth Productions in Austin, Texas. Video producer Ryan Camden has been a member of Regional Emmy-winning teams and is in the process of establishing a freelance business in Chicago.
Even though local radio and television outlets are limited, that doesn't necessarily mean program graduates have to leave the area to find work, said Samantha Parks, giving herself as an example. After getting her degree from the University of Cincinnati, Parks returned home to Richmond and is working part-time at Whitewater Community Television (WCTV), Richmond's cable access network.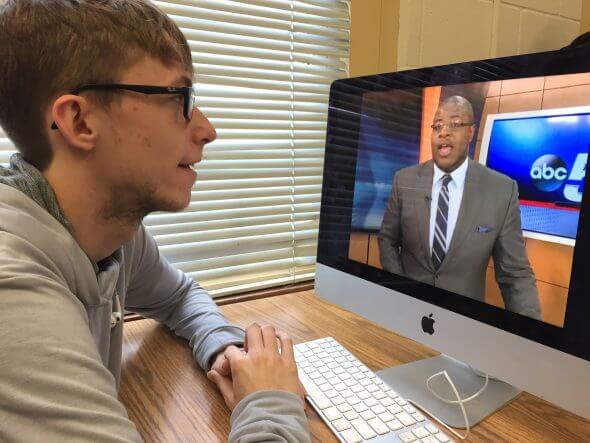 At the station, she's involved in directing, editing, and filming – "whatever they need me to do." At the same time, Parks, like Camden, is on the lookout for freelance video editing opportunities. Since that work is done on the computer, it doesn't require relocating. "You can do it anywhere," Parks said.
Cameron Marshall lives in Cincinnati, where he does sports video editing for the Cincinnati Reds and Fourth Floor Creative as well as some freelance work in the film industry. Marshall stopped in at a new men's clothing store during a visit to Richmond and ended up producing an online commercial for the store.
Having a population with skills like that is a real asset to Wayne County, said WCTV Executive Director Eric Marsh. Every time a professional-quality video is posted online, it "helps enhance what people see and think about this community," he said. That's how people get their information these days. "As businesses think about moving to this area, you know they look at what's available online," said Marsh. The more video and the better its quality, the stronger the image of the community.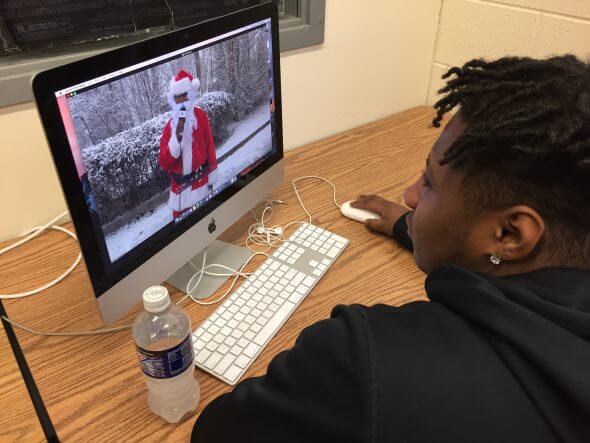 Marsh is enthusiastic about the career center program and the experience it provides. "It's a labor-intensive industry," he said of TV production. "You have to be able to practice it to get better."
Camden said that practice is especially valuable in an era when anyone can take and post a video within seconds. "I think it's … unique and special to have a program that allows young people to develop that interest,' he said. "That was super important to me. … (Mr. Russell) let us create things and try things. He let us fail."
Russell said he is willing to listen to some of the students' wacky ideas, but he insists they plan those ideas thoroughly. And he tends to focus on success rather than failure.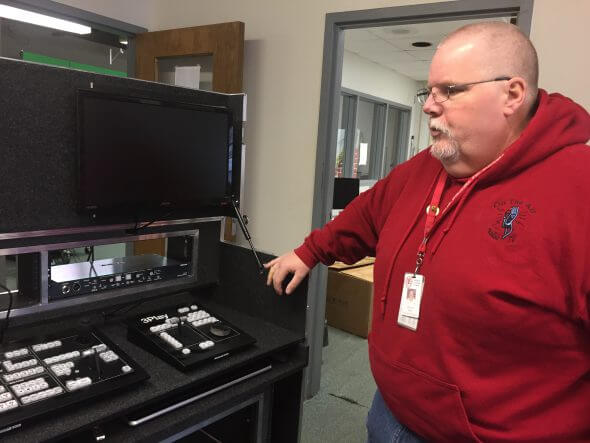 "You can't ask for more inspiration than for a kid to be successful and you had something to do with it," said Russell.
As for the current crop of students, the new equipment is providing a different kind of inspiration.
Junior Colton Davis is cameraman for "So Random," a kind of student-in-the-hall (as opposed to man-on-the-street) feature for "On the Air." He's working closely with Russell to master the new camera. It's got him completely engaged.
"I could have a future doing this," said Davis with a smile.