October 20, 2015
Dils delivers fitness sites for kids and community
Fitness can be fun — and good business, too.
John Dils has proven that time and again in the last seven years by turning large buildings from blank spaces into beehives of family activities.
His development efforts in fitness — pushed by his community commitment — have created everything from a bicycle shop to basketball courts to a bounce house and from tumbling to trampolines to crossfit training.
He's helped bring in bike races and triathlons that have attracted participants from up to 17 states.
First, he turned an old warehouse in central Richmond into the Bike Shop and Warehouse Cafe."Then, it kept evolving," Dils says.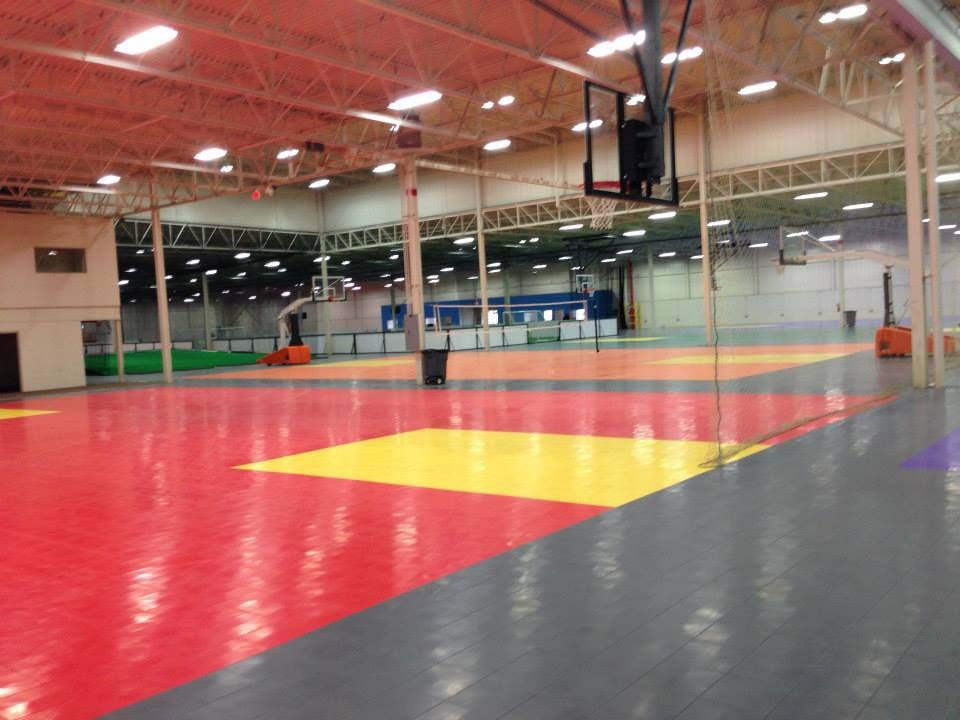 The old bargain movie theater on the east side morphed into a family-centered facility called the RecPlex.
Then, he went even bigger, giving a new purpose to the old Carpenter plant, turning large swaths into the SportsPlex, featuring indoor courts for basketball and volleyball.
More development is coming at the SportsPlex: "We're getting ready to open up another 15,000 feet in the Carpenter building," he says.

Work will start, too, in coming weeks on a pair of outdoor soccer fields. One will have an artificial turf that is designed to be playable during and after rainstorms.
Dils has visions of motorists driving past the old plant along Interstate 70 and seeing active fields and a vibrant business, just like they used to see bright yellow buses. "The SportsPlex takes it to the next level with tournaments and leagues (and camps). We are so centrally located; we can be that hub," he says. "We can get club and AAU (Amateur Athletic Union) programs going strong. All of sudden, Richmond and east-central Indiana athletics will be well represented around the region."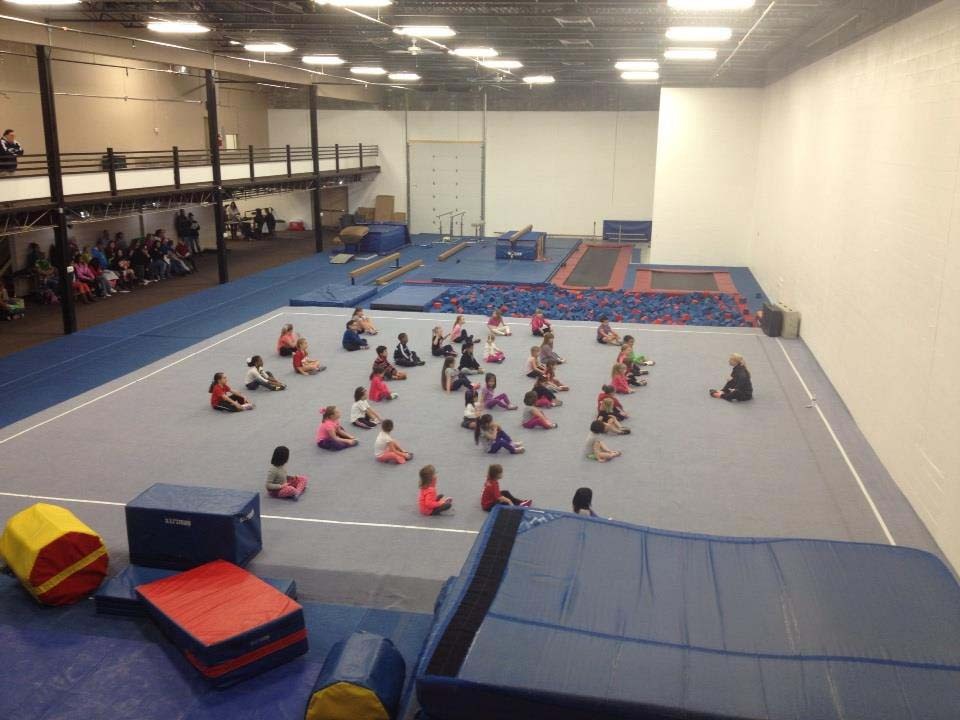 Teams from Indiana University East already practice at the facilities, as do other schools and organizations. "It's home of all their (IU East) practices," Dils says. "We brought in a hardwood basketball floor so they can use it until their facility is built on campus."
The two other sites offer different specialties. Family Fitness Works at the Warehouse sits just down the street from the southern entrance to the Cardinal Greenway Trail.
It's also a great draw for workout enthusiasts who work downtown.
"Lots of times we get off work and go a half block away," says Todd Barker, a Wayne County deputy sheriff. "It's linked up to the greenway. It's phenomenal."
The RecPlex offers a place where young people can run, jump, climb rock walls and come out with smiles and sweaty heads. "They don't even have a clue they were exercising," says Dils. "I do this for the community. I want to set a positive example for kids. I don't want them to grow up to be couch potatoes."
Barker says Dils is amazing: "He's always looking what we can do for the kids, to help them from the ground up. We're talking 3 years old to adult."
Barker shares in the same motivations. He coaches the cross country program at Seton High School and leads summer programs "to keep the kids running when school is out."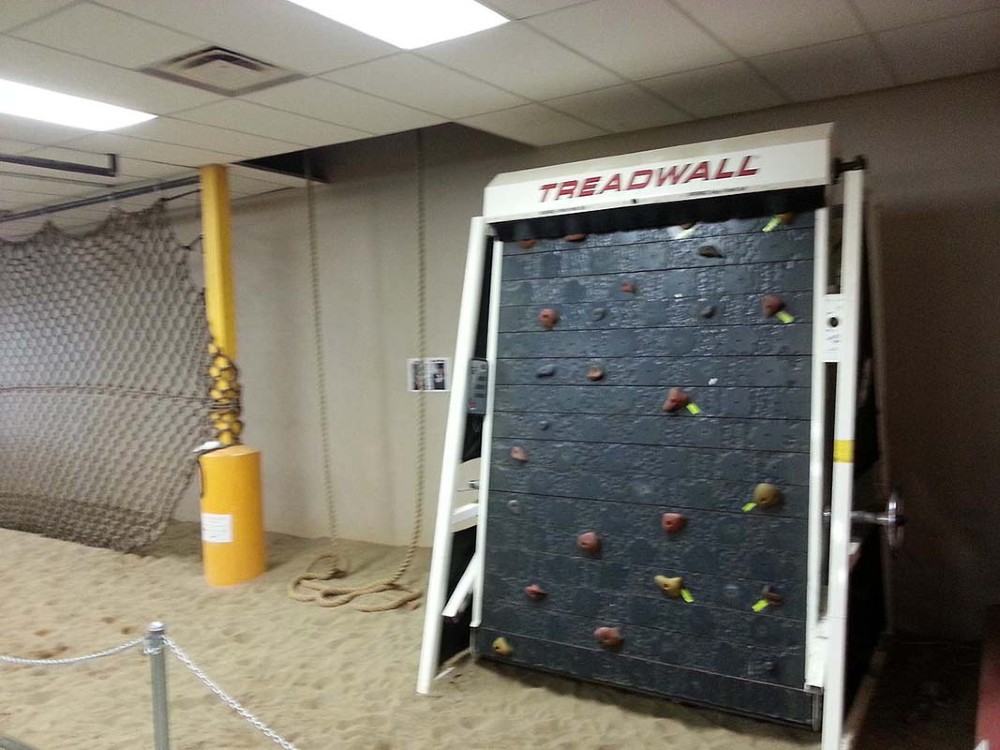 Each of Dils' three main sites also hosts a Family Fitness Works (FFW) facility that features the standard fitness-center fare of stationary bikes and stair-climbers, spinning and yoga, weight training and weight-loss programs.
Dils also owns Family Fitness Works in Liberty.
Combined, the FFW facilities offer more than 400 classes and utilize nearly 200,000 square feet of building space. They employ dozens of people. It wouldn't be happening without friends and employees who are committed to a healthier community, he says: "I surround myself with good people and they do it," he says.
The successes and numbers show that fitness is indeed a good business. They also show potential residents and employers that this is a good place for families.
"John has done tremendous work to improve the fitness of our community over the past 10 years.  He has inspired hundreds of people to change their lives and the lives of their families by providing them with opportunities to exercise in fun, group environments," says Jason Whitney, outgoing executive director of City Center Development Corporation, who often runs and trains with Dils and others in Wayne County.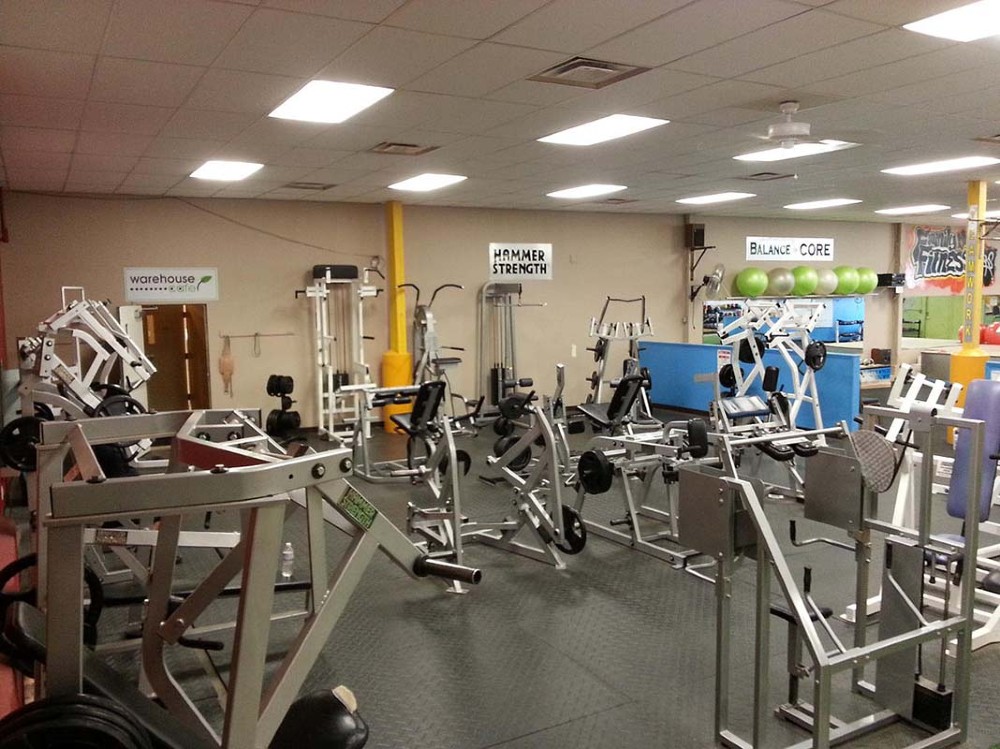 "(Those) end up being important pieces to the puzzle in creating a positive Quality of Place component for economic development. Being able to show potential employers that we have a community that is interested in being healthy and motivated to better themselves is important when site selectors come to town."
Barker clearly remembers when Dils first started talking about buying a facility. "He just kept expanding as he saw the needs of the community — the needs of kids, of all of us," Barker says. "He sees the big picture."
Dils' started seeing the big picture of community fitness long ago as he worked with employee programs in the insurance field at the RMD-Patti Agency. "We saw early on there was a gap in wellness within insurance," he says.
Initial programs were limited to having employees call a nurse on an 800 number. "They didn't know anybody on the other end," Dils says.
Then, it was proven that healthier employees were more productive and less likely to get hurt. That good health was aided by personal contacts between employees and those running wellness programs.
RMD-Patti's Wellnessworks goes into small companies and coordinates their programs. "We come in and do a wellness campaign," Dils says.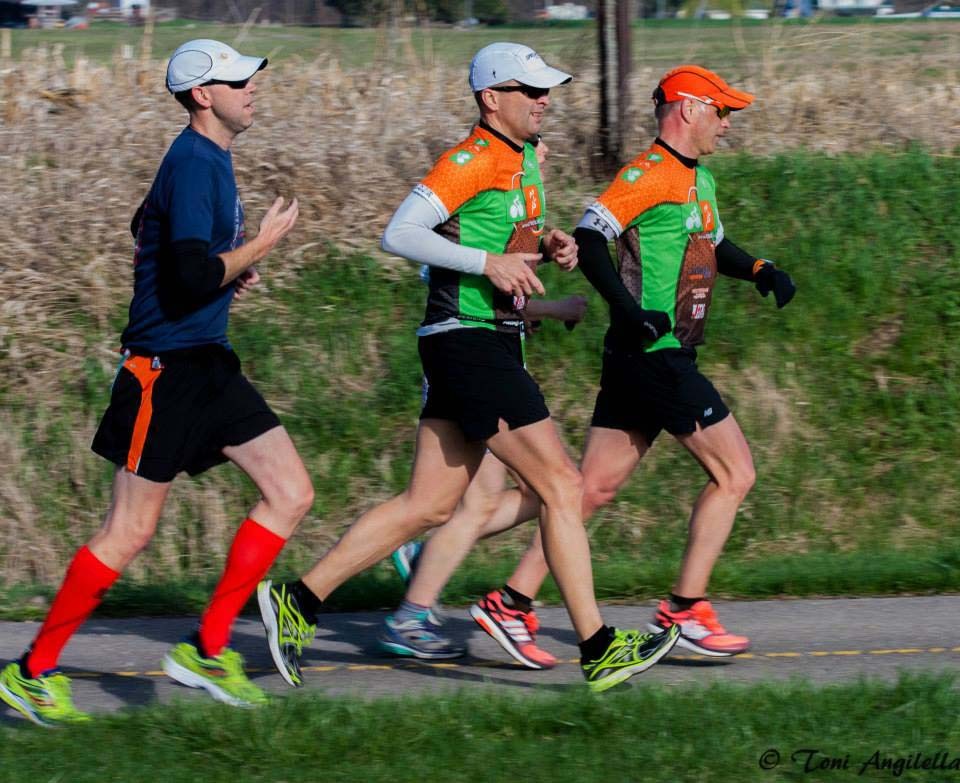 His work in wellness programs and a strong personal interest in running and biking helped Dils when he pondered what he could do to promote wellness in his community.
It was a stroke of fortune that led him to lease the first building, he admits. "I sold my place in the country and needed some storage," he says with a laugh. "We took the risk and never looked back."
Other factors were at play in pushing Dils forward to purchase the building and look at expansions.
"Cardinal Greenway was at its infancy," he says, and Kessler's was transitioning out of the bike-shop business.
The movie theater closed about that time, too, and the Carpenter building had become part of the new Rose City development endeavor.
Dils' moves promise to pay dividends to Richmond for a long time, Whitney believes.
"Aside from the straight monetary commitments made by the various ventures, he has also brought unique sporting events to town — such as the fall cross bike race, a criterium through the Depot District, and several years of the Toughman Triathlon," Whitney says.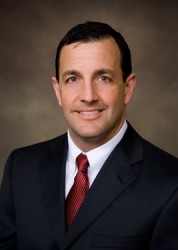 "Those events all bring in regional folks who spend money at restaurants, hotels, and stores. They also allow Richmond an opportunity to showcase itself for future tourism opportunities."
Dils says he loves to see complete families and organized teams take part in his programs.
He doesn't see himself as a pioneer, but just as someone who is seeing needs and setting examples. "I do it because those are my centers of influence," he says. "I do it because I care about our community."