January 11, 2021
Cambridge City, Indiana: 'We have momentum'
By Louise Ronald
At a time when small towns all over the country find themselves struggling, Cambridge City, Indiana, is bucking that trend.
People drive from miles around to visit its antique shops and eat at its many restaurants. There are several new businesses on Main Street, and active construction/renovation projects promise more to come. Gateway Industrial Park has three thriving tenants and the local Chamber of Commerce has more than 50 members, including manufacturers, service providers, retail and more.
"We are on a roll," said Jim King of the Cambridge City Main Street organization. "We have momentum."
Momentum isn't new to the town.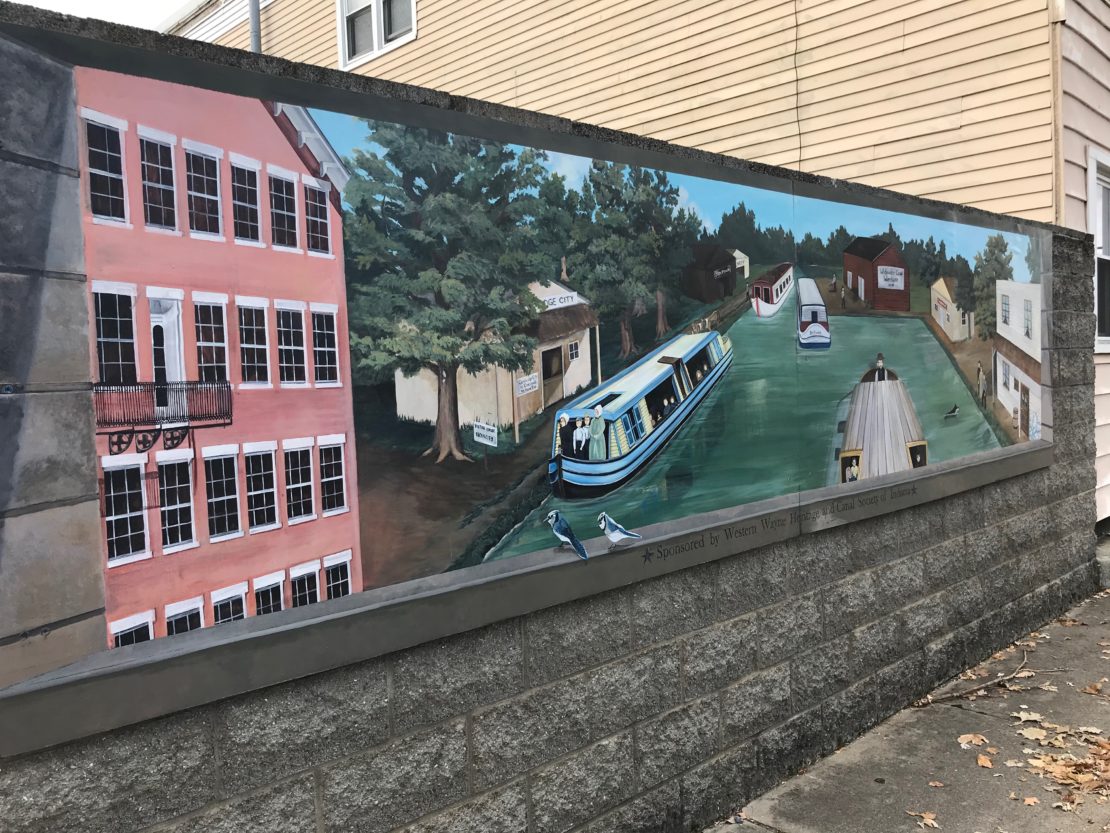 In the early 1800s, its Boundary Street marked the westernmost point of not only the National Road – the nation's first major route from east to west – but of the United States itself. In addition to the road, the town had the Whitewater Canal, an important link to Cincinnati and commerce along the Ohio River.
Cambridge City became a commercial hub, filled with hotels, restaurants, manufacturers, and mercantile enterprises.
That history left Cambridge City – or simply "Cambridge," as it's often referred to locally – with a wide major thoroughfare (now U.S. 40) through a downtown lined by large, often beautiful historic buildings.
Even so, about 20 years ago things were not looking so good for the town of some 2,200 residents.
"It was struggling, like a lot of towns were," said Jim McLane. He and his wife, Brenda, decided to move away. Fourteen years later, they moved back, inspired in part by what they saw as a rebirth of the town.
One reason for the turnaround was simple: Entrepreneurs had taken advantage of the steady stream of antique hunters along the National Road and opened stores and malls filled with vintage furniture, collectibles, and other treasures. Shoppers found they could park once and hit several antique places, plus have a meal or even stroll two blocks north to the city park if they chose.
The charm of the downtown and the ease of reaching it from Interstate 70 quickly made it a popular spot on the antique trail.
"We've kind of cornered the market on antiques," McLane said. "The question is what kind of businesses would complement that."
Such as places that could provide overnight or short-term accommodation for visitors.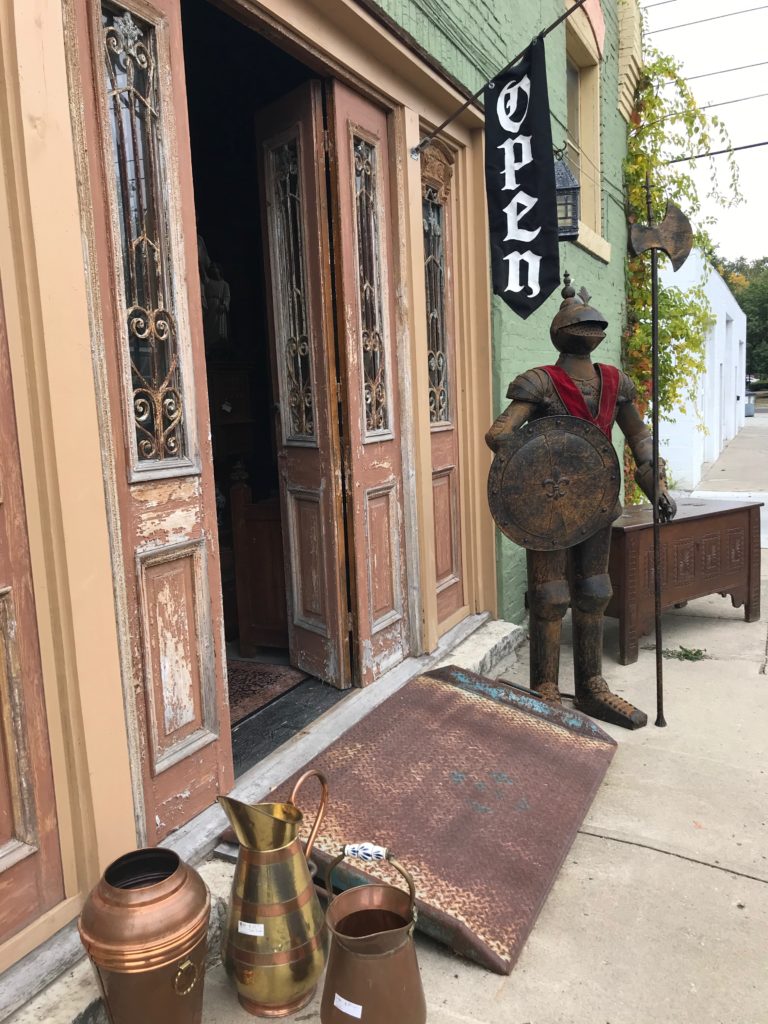 The McLanes partnered with experienced developers Jim and Jill King to refurbish a building on the western edge of the downtown, now home to an insurance office, a hair salon, and The Lofts on Main, two upstairs loft-style guest suites with living areas and small kitchens in addition to beds and bathrooms.
The Lofts have proven successful. "July and August were really busy," said McLane. That extended to the whole downtown. "People are actually spending money," he said.
But King is quick to point out that the antique and hospitality businesses – currently the cores of downtown – are both susceptible to quick downturns.
"We're always on the edge," he said. "We have to keep on pushing."
Perhaps the most remarkable thing about Cambridge City is how the determination to keep pushing is shared by the town's elected officials, administration, Chamber of Commerce, and many of its residents.
"There's a dedicated group of people here."

Michael Sinnet, Town Manager, Cambridge City
Michael Sinnet, who started in August as Cambridge's first-ever Town Manager, was attracted to the "strong historic footprint, beautiful downtown, strong Main Street group, and strong Chamber." Before his arrival, however, he could only hope to discover substance behind the town's healthy appearance.
He did.
"There's a dedicated group of people here," he said.
Sinnet looks to a future of balancing infrastructure projects with more visible changes.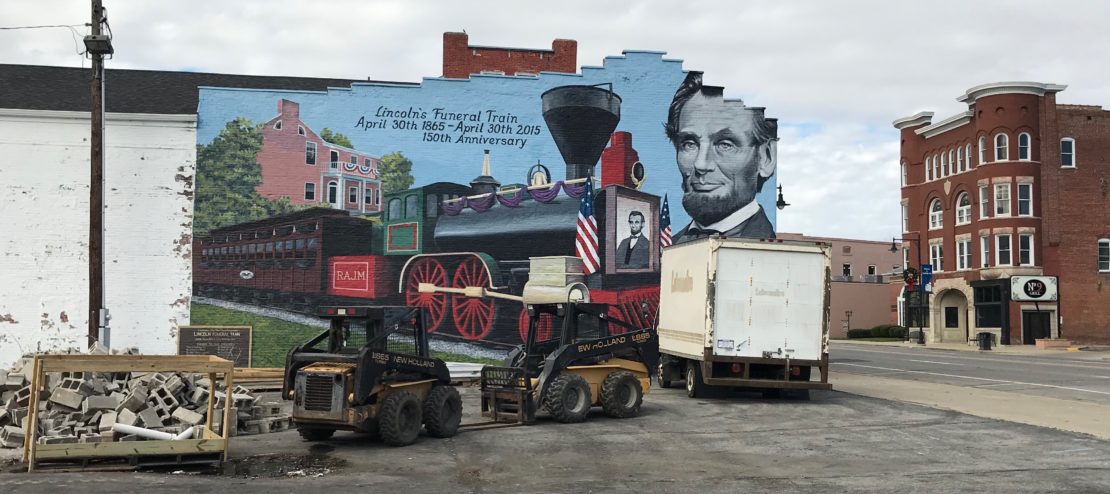 Much of the focus of the town's new comprehensive plan is on the nuts and bolts of success.
"The town now has a working plan to modernize both the municipal water system and the industrial park water system in the near future," said Nathan Riggs of the Cambridge City Town Council.
"These improvements will help ensure a quality, reliable water supply and will also complement the Western Wayne Regional Sewer District's wastewater treatment plant project to increase capacity for current industry, future expansion, and economic development in the area, including the Gateway Industrial Park."
Ron Holbrook is Plant Manager of Gateway's 418,000-square-foot (with further expansion underway) facility housing a division of SugarCreek, a company that produces fully-cooked food sold under a variety of labels.
"Cambridge City as a community has been very supportive of SugarCreek," Holbrook said, noting how hard the town is working on infrastructure issues.
For its part, SugarCreek is supportive of the town as well, fostering partnerships with the Chamber, Town Council, and Main Street group, among others. Its most recent project is to partner with the Richmond Family YMCA to operate a child care center at Western Wayne Elementary School in Cambridge. SugarCreek employees will have first dibs for spots, followed by school district employees, and the community at large.
Randy Templin is General Manager of Dot Foods Distribution Center, SugarCreek's neighbor at the industrial park. Templin said the Cambridge location, which opened in 2007, has been a great success.

"We've been able to hire people with really good work ethics. Honest people who work hard," he said.
Dot makes a real effort to be part of the community. It's active in the Chamber and involved in several projects. Templin said he's impressed with the town and "how much stuff they've got going on." Cambridge is filled with "active people who pitch in and get things done," he said.
An example was a recent gathering of Chamber members to paint the home of a retired resident.
Chamber board member Alan Austin, owner of Waskom Capitol Hill Chapel funeral home, suggested the activity during a discussion about how to make the city better. Austin moved to Cambridge from Florida, where his Chamber there did a similar project.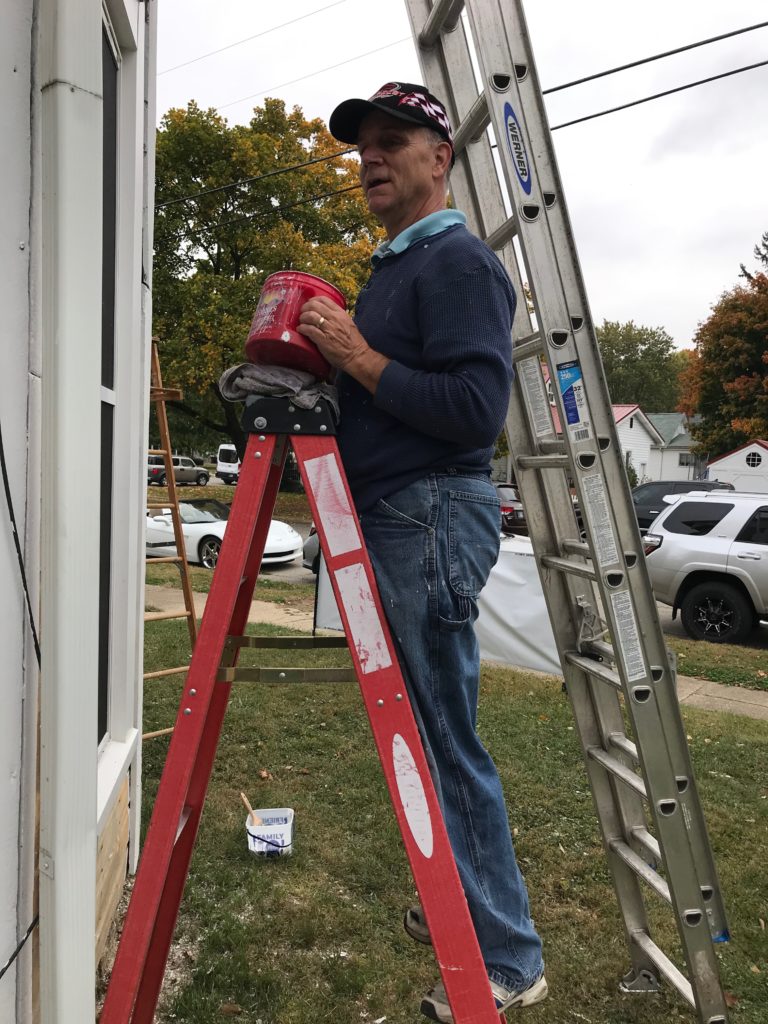 "It really is fun," he said. "It won't be perfect, but it will look a lot better."
Chamber President Beth Leisure said the group plans to paint a different property each year. "This is one small way of helping the economic climate of our town," she said.
The Chamber's many projects revolve around its motto, "Small Town, Big Heart."
Daniel Berry came to town in 2004 as lead pastor of Cambridge City Christian Church. He grew up in a large town and appreciates the "small-town feel" (while admitting he also likes that it's an easy drive to big cities like Indianapolis or Cincinnati).
"I really like it that my kids are known at school. Your kids can be more involved... There's always some sort of sport or activity going on.

Daniel Berry, Lead Pastor, Cambridge City Christian Church
"It's a safe place to live," he said, describing the community as a very caring one. When the local Presbyterian Church closed its doors soon after his arrival, its leaders asked if the Christian Church would be willing to take over their food pantry. In his opinion, that kind of thing is less likely to happen in a bigger town.
But Berry is most enthusiastic about his children's experiences growing up in Cambridge.
"I really like it that my kids are known at school," he said. "Your kids can be more involved. … There's always some sort of sport or activity going on."
Brenda McLane put it this way: "Small towns are easier to make acquaintances in," she said. "Business relationships are easier to establish."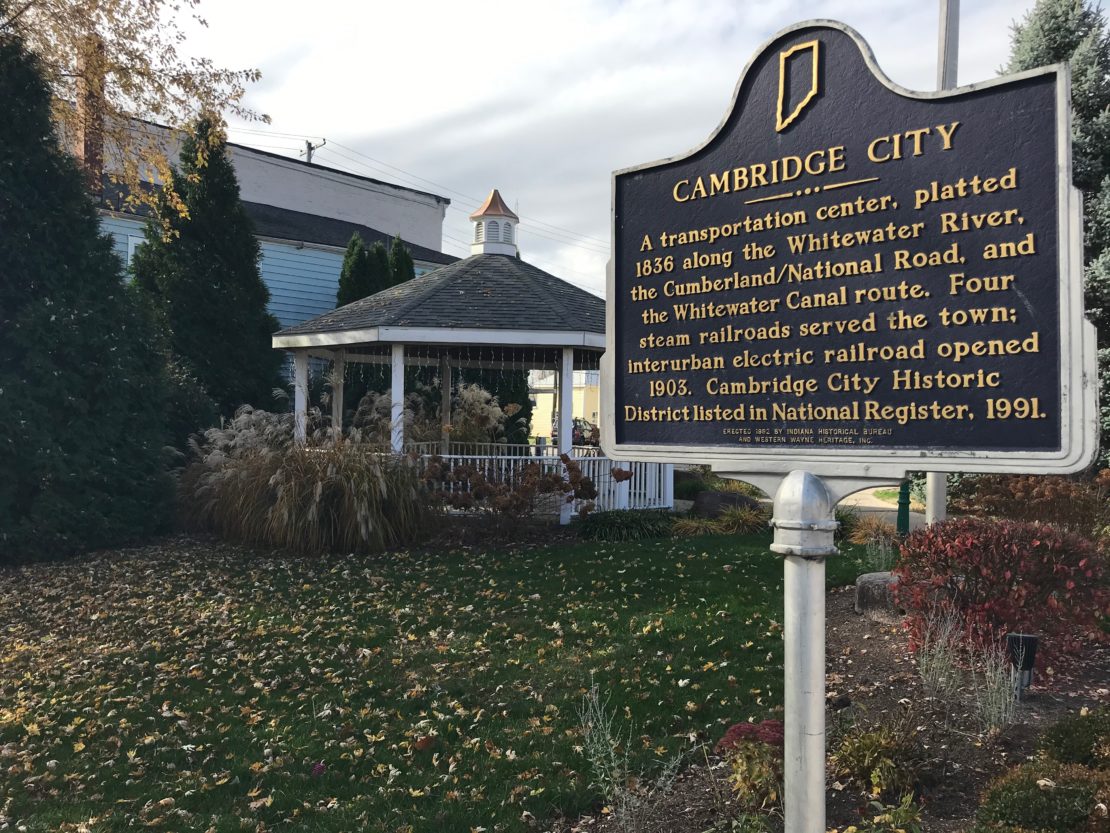 Cambridge City has been fortunate to retain some assets other small towns have lost, such as a locally owned grocery store and locally owned banks.
Sinnet has been impressed with what Cambridge City has to offer. "The amenities for a community of 2,200 are abundant," he said, listing the large city park, restaurants, a laundromat, a newspaper, health care providers, and the Golay Community Center.
The center is home to meeting rooms, a preschool, the town's senior center, a large gymnasium, and a 25-meter six-lane indoor swimming pool, as well as open-air facilities for basketball, volleyball, tennis, and other activities.
Berry said the town he came from had "nothing remotely like it."
Another surprising amenity is high-speed Internet and WiFi.
Until about five years ago, it wasn't easy to get any signal downtown. Then New Lisbon Broadband & Communications began moving into western Wayne County from its Henry County base.
That's likely one of the reasons for what the McLanes saw as the town's rebirth.
"It's very exciting to be a part of that and to know we're contributing to business growth," said Chad Niccum, Vice President of Sales & Marketing for the company, which plans to expand fiber optics in the area.
"For a smaller town to have that kind of accessibility … it gives them viability," Niccum said.
And it isn't only businesses and city government looking to the future.
George Philhower is superintendent of Western Wayne Schools, the Cambridge City area district serving some 800 students.
"We try to give our kids as much real-world experience as possible before they graduate," he said. "We want them to graduate with a purpose … knowing they have the ability to continue learning after they leave us."
"What can I do to make the kids want to come back tomorrow?"

George Philhower, Superintendent, Western Wayne Schools
Dual-credit (college and high school) courses and work-based learning experiences are just some of the many opportunities made available at Lincoln High School, but the effort starts long before that. From preschool on, students must demonstrate what they have learned to panels made up of partners from the community.
Philhower said he asks himself every day, "What can I do to make the kids want to come back tomorrow?"
It seems to be working. Western Wayne had one of the highest percentages in the state for the school referendum passed in a recent election.
But perhaps no one demonstrates the combination of forward thinking and love of community more than Cambridge City's many private investors.
"When we have an opportunity to invest here or outside, we always choose here. I think our community is a great investment. … I think the outlook for Cambridge City is fantastic."

Tyler Fortman, Entrepreneur
For the Fortman family, investing in the community is a multi-generational phenomenon.
In various combinations, members of the extended family own the local grocery, a number of restaurants (including the popular No. 9 Grill, which draws diners from all over the region), a print shop, and the branch of a Richmond real estate agency.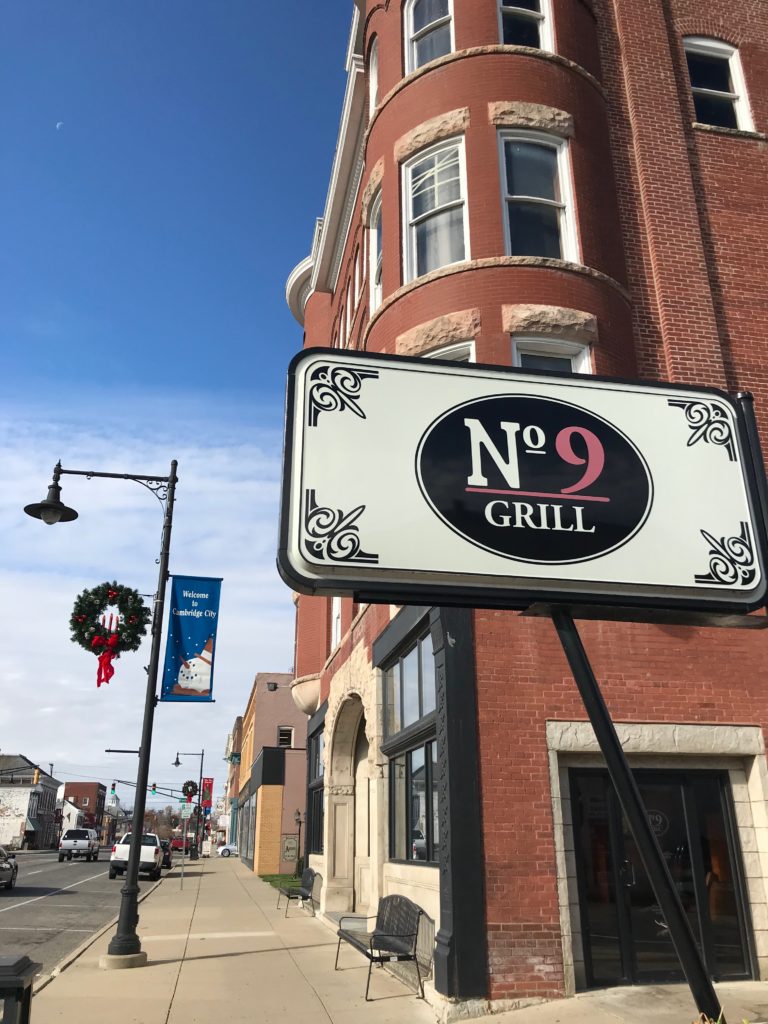 "When we have an opportunity to invest here or outside, we always choose here," said Tyler Fortman. "I think our community is a great investment. … I think the outlook for Cambridge City is fantastic."
The family's most recent project is the reopening of Lakeview Restaurant, a longtime family dining establishment just west of Cambridge.
"Between our businesses, we have 150 employees," said Fortman. Fifty of those work full-time. "That's what we're most proud of, I think."
It's Tyler Fortman's hope that more young people will jump into the action and invest in themselves and their community.
A lot of not-so-young folks are doing so.
Jim and Jill King first became involved in downtown development when they rescued a log cabin from the county and reconstructed it on Main Street. Its tenant, Log House Antiques, has been in business for ten years. A little over two years ago, they relocated a tiny doctor's office from northern Indiana next door to the cabin. It's now home to a gift shop.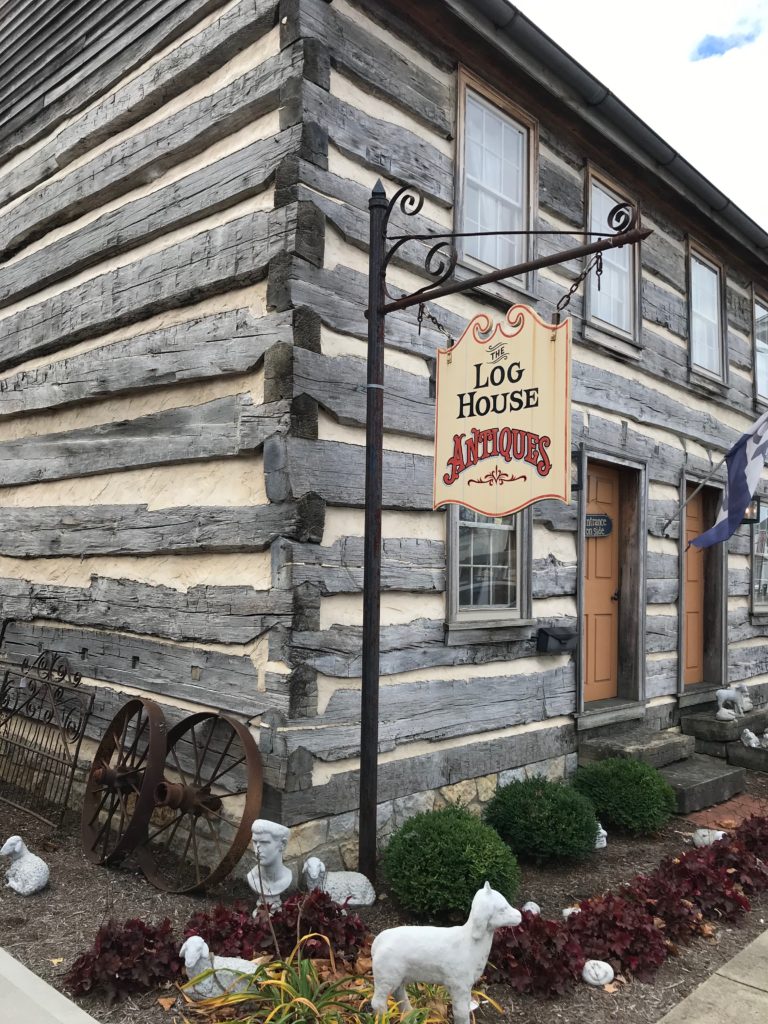 Then two years ago, a small restaurant across from the gift shop closed. Jill was hesitant, but said her husband "just knew he had to buy this." The result? King's Café, a popular spot for lunch and snacks.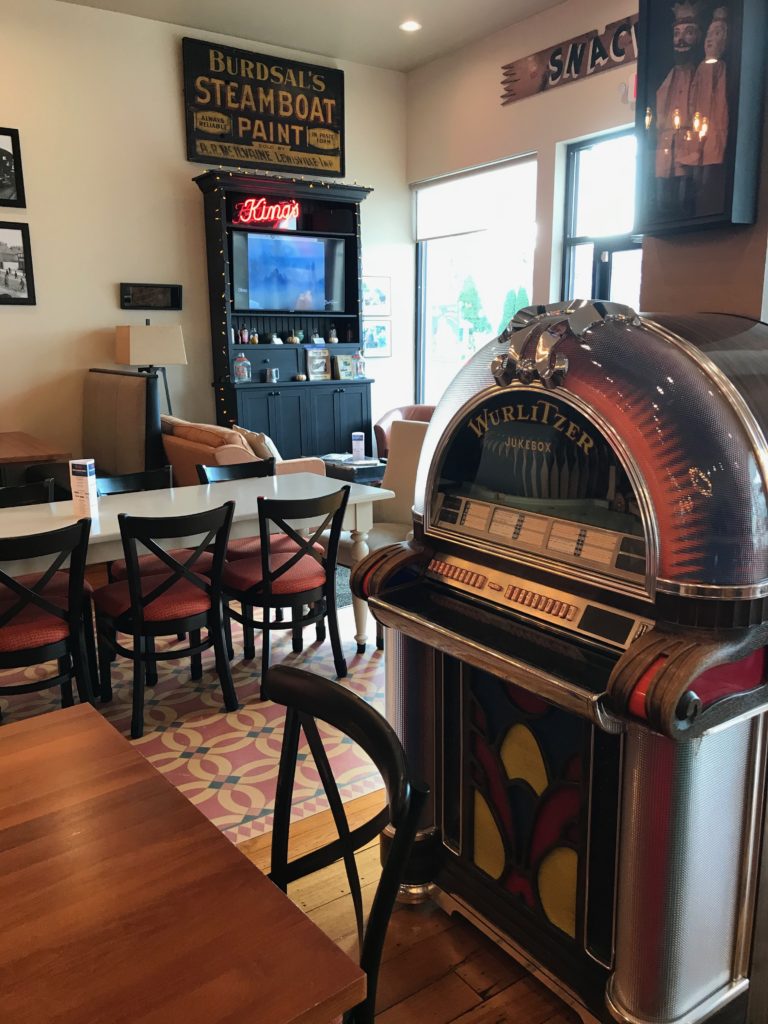 Next came the project with the McLanes, who had enthusiasm but lacked experience. Jim McLane said the decision to invest wasn't taken easily, but he's glad they took the leap.
"It feels good," he said. "It's an improvement to the town. … It makes me proud."
Now, the Kings are involved in two ongoing projects: a planned year-round market place and event venue replacing a former car wash in the center of town ("We wanted to recover that lot for a higher use," said Jim); and 100 West, a former bank dating back to 1840 that is being revamped as retail/office space with four luxury apartments upstairs.
"To me, to revitalize these small communities … takes people who have passion for the community and the willingness to take the financial risk."

Brian Ballenger, President, Whisenhunt Construction
Brian Ballenger is President of Whisenhunt Construction and has worked with the Kings on past projects. With 100 West, he decided to get more directly involved in the redevelopment of what he calls an "architectural treasure."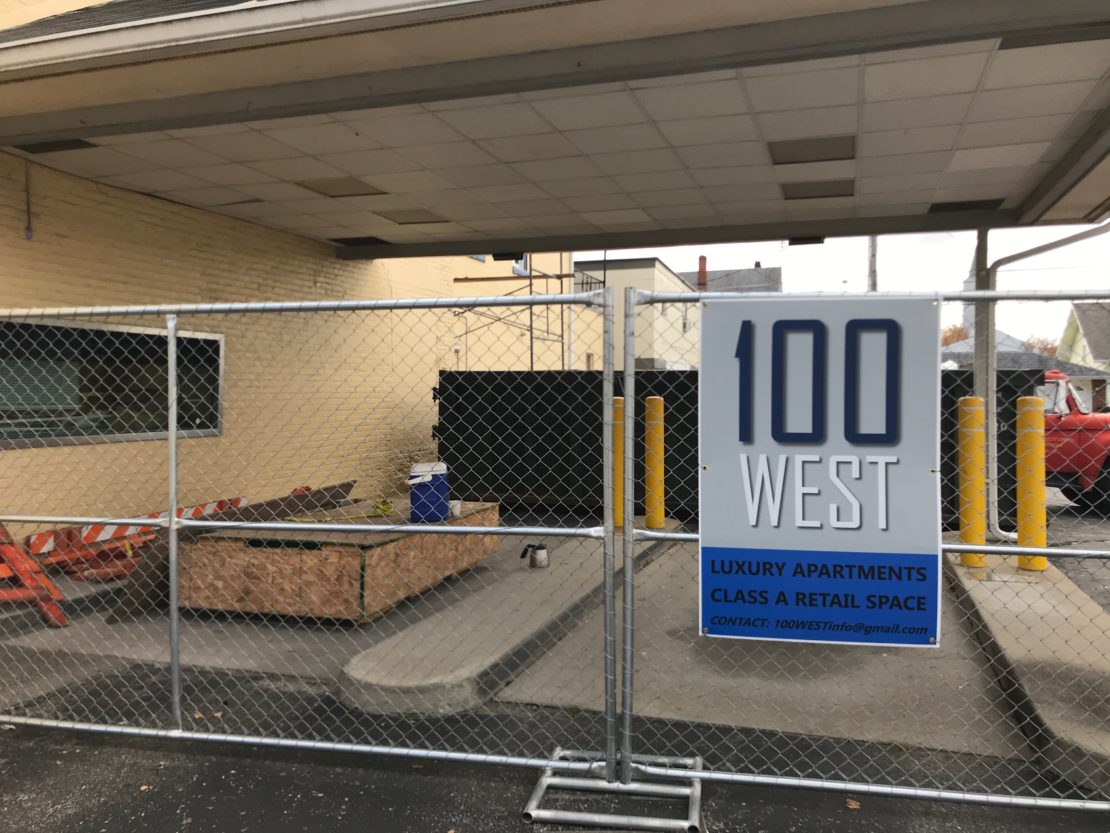 "I'm investing," he said. "To me, to revitalize these small communities … takes people who have passion for the community and the willingness to take the financial risk."
Jim King sees a shared vision for Cambridge City.
"We can work to create a great destination for visitors, shoppers, businesses, youth, and people looking for a wholesome community," he said. "We are working to create that vision with our projects and I believe the other entities in the community are working to do the same thing." And the vision builds on itself.
McLane gives a lot of credit to the entrepreneurs who started the town's current growth spurt. "They kept the downtown vital while many small towns were collecting empty buildings," he said. "People like us have been able to come in, build on their success, and keep the momentum going."
Note: This is the first in planned series of stories about smaller communities in Wayne County, Indiana. If you know of something happening that should be featured in future stories, please email louronald@comcast.net.